'The Flash' Season 3 Spoilers: Grant Gustin Teases Savitar's Arrival In Central City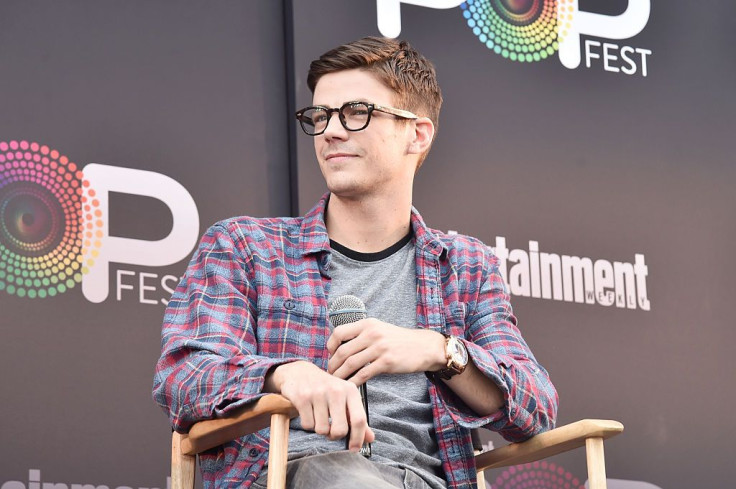 "The Flash" fans won't have to wait longer for the debut appearance of Savitar.
During the CW superheroes panel at EW PopFest on Saturday, Oct. 29, a young male fan from the audience asked Grant Gustin when the show is going to introduce another "bad speedster."
"Very, very soon," Gustin told the kid who was dressed up as The Flash. The boy tried to get more information by asking the show's lead actor if Earth-19 Harrison Wells (Tom Cavanagh) is actually the bad speedster that's going to be introduced. Gustin, as expected, refused to answer. "No spoilers," he said.
Executive producer Greg Berlanti, who was also part of the panel, then confirmed that the bad speedster that the show is going to bring in soon is Savitar. "He's the god of motion," he teased, "so Flash (Gustin) is up against his biggest foe yet."
In an interview with TVLine last August, executive producer Todd Helbing said that Savitar will arrive in Central City as Team Flash continues to deal with Doctor Alchemy. He said that for Barry (Gustin), the problem becomes: "'Just when I think I've taken down this guy, I've got this [other] dude to worry about, and vice versa.' It's like flanking."
While there are going to be instances where Team Flash are going to face both villains at the same time, Helbing wouldn't tell if the two baddies will consciously team up to take down The Flash. When asked whether the two rogues are going to work together, he coyly told IGN: "I'll just say that Doctor Alchemy's plan and Savitar's plan are not much different."
Are you excited to meet Savitar? Sound off in the comments!
Next week's episode of "The Flash," entitled "Monster," airs on Tuesday, Nov. 1, at 8 p.m. on The CW. Check out the synopsis for Season 3, episode 5 below:
"Desperate to understand what is happening to her, Caitlin (Danielle Panabaker) visits her mother, Dr. Tannhauser (Susan Walters), a renowned biomedical researcher, in the hopes that her mother can provide some answers about Caitlin's growing meta-human powers. However, when Dr. Tannhauser treats her daughter like a test subject, Caitlin grows cold and brings up past wounds causing the two to have a major blowout. Meanwhile, after a mysterious new meta-human attacks Central City, Barry tries to convince Julian (Tom Felton) to let him assist on the case."
© Copyright IBTimes 2023. All rights reserved.