'The Flash' Season 4 Spoilers: How Will Cisco Try To Impress Breacher?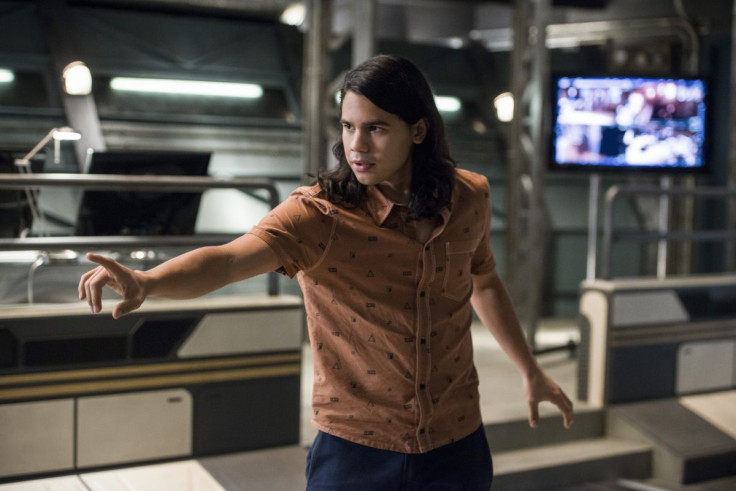 Cisco will have to prove himself to Gypsy's dad, Breacher, when he shows up on Earth-1 on CW's "The Flash." But how does one try to win the approval of an esteemed interdimensional bounty hunter like Breacher?
In a recent interview with TV Guide, series star Jessica Camacho revealed that Cisco (Carlos Valdes) will attempt to impress his girlfriend's father by running away from him.
"That leads to this very awesome, thorough hunt for Cisco that [Breacher] is on," Camacho said, suggesting that Cisco and Breacher will play a game of catch-me-if-you-can. "It's definitely putting Cisco to the test as to whether he can stand up and prove himself to my [onscreen] dad."
Trejo's Breacher is set to make his first appearance in Season 4, episode 4, in which he meets Cisco for the first time and takes an immediate disliking to him.
"He comes in when Cisco and Gypsy (Camacho) are just totally vibing and are wrapped up in our feelings for one another," Camacho told Collider. "Everything is great and we're in this great place, and here comes my daddy, who's not having Cisco hanging out with his daughter. No man is good enough for her, in his eyes. Now that Cisco is saying that he is trying to be a part of her life, [Breacher] is like, 'Okay, we'll see what you've got!' and decides to put him to a very, very intense test."
While Breacher is this ass-kicking, really scary, imposing dude, the character has a soft spot for his daughter Gypsy. "It's really beautiful," Gypsy told Comic Book Resources of the relationship between the father and daughter. "She's putty in his hand to a certain extent, but he's putty in hers, even more so. They have that sincere love for one another. Gypsy allows herself to be vulnerable with very few people. Cisco, being one, and her dad being the other."
Do you think Cisco will be able to win Breacher's approval at the end of the episode? Tells us your thoughts in the comments section below!
"The Flash" Season 4, episode 4, titled "Elongated Journey Into Night," airs on Tuesday, Oct. 31 at 8 p.m. EDT on The CW.
© Copyright IBTimes 2023. All rights reserved.