'The Flash' Season 6 Spoilers, New Airdate: Will Barry Find Out The Truth About Mirror-Iris?
KEY POINTS
Barry will learn about Mirror-Iris
"The Flash" Season 6 episodes are delayed due to coronavirus pandemic
The truth about Mirror-Iris will have deadly consequences
Barry is in deep trouble in the upcoming "The Flash" Season 6 episode. With Rag Doll arriving in Central City, Barry might also figure that he is not with the real Iris.
This article contains spoilers from "The Flash" Season 6 episodes.
Showrunner Eric Wallace spoke with TVLine's Matt Webb Mitovich about Barry finding out the imposter Iris' truth. He stated that the audience will not have to wait until the end of "The Flash" Season 6 for this. But, the executive producer warned that there will be serious consequences to Barry learning the truth about Mirror-Iris.
He added that the "consequences that will send the season in a new, even more dangerous direction for Team Flash."
Meanwhile, the coronavirus pandemic has affected the filming of the sixth season of "The Flash." The upcoming episode will be delayed. Episode 16 of the show reveals Rag Doll who is hired by Black Hole to assassinate Joe. In the promo trailer for "So Long and Goodnight," Rag Doll will confront Team Flash and Barry. But, Barry's speed is a matter of concern and he might be unable to fight the serial killer.
Rag Doll, who first appeared in Season 5 of "The Flash," can bend his body in unnatural ways. Can Barry take him down and save Joe?
"Black Hole threatens Joe's life – After Black Hole hires Rag Doll (guest star Troy James) to kill Joe (Jesse L. Martin), Singh (guest star Patrick Sabongui) suggests he go into Witness Protection but Joe refuses to stop investigating Carver (guest star Eric Nenninger). While investigating Carver with Cisco (Carlos Valdes), Ralph (Hartley Sawyer) runs into Sue (guest star Natalie Dreyfuss). Iris (Candice Patton) becomes suspicious of Eva (guest star Efrat Dor). Alexandra La Roche directed the episode written by Kristen Kim & Thomas Pound," read the official synopsis of Episode 16.
"The Flash" Season 6 Episode 16 is scheduled to air on Tuesday, April 6, 2020, on The CW at 8 pm ET.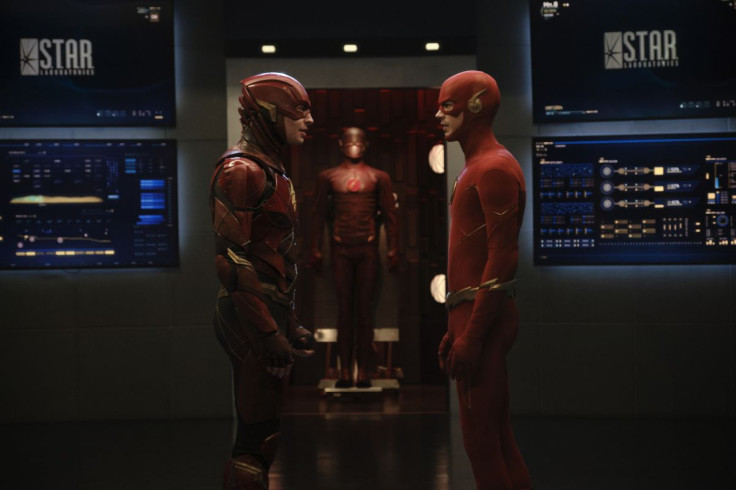 © Copyright IBTimes 2023. All rights reserved.