'Flip Or Flop' Star Christina El Moussa Betrayed Tarek By Dating Gary Anderson? Rumors Surface Amid Divorce Drama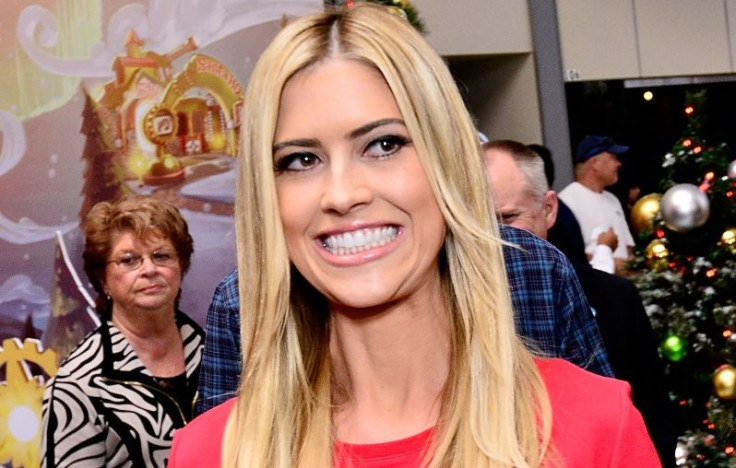 Just days after "Flip or Flop" star Christina El Moussa was pictured for the first time with her new boyfriend Gary Anderson, rumors surfaced that their relationship was the "ultimate betrayal" against Tarek. Christina's estranged husband is "disgusted" because "he's the one who introduced Christina to Gary," In Touch Weekly reported citing a source.
"Gary's been there for her while she's gone through hell with Tarek. She likes that Gary is so much more mature than Tarek. It's a safe relationship, and she's happy with him," the source told the magazine. "Christina dating Gary is the ultimate betrayal."
Gary and Christina first met in 2015 when the former was hired as a contractor. Rumors about their romance were confirmed after Christina and Tarek announced their split in December.
Christina and Tarek broke up after they got into a bizarre fight May 23. According to TMZ, Gary came to El Moussas' home after the fight to comfort Christina, and also reportedly gave a statement to the police about the incident. However, Christina and Tarek said in a statement that the gun incident was a misunderstanding.
Earlier this month, Tarek filed for divorce from Christina and requested the joint legal and physical custody of his two children, Taylor, 6, and Brayden, 1. While rumors continue to swirl about their nasty divorce, Tarek slammed the "irresponsible media" for spreading "fake news."
Despite the reports, Christina and Tarek seem to have moved on with their lives as the two are continuing with their hit HGTV show. The two are also spending a lot of time with their children and sharing photos on social media.
On Wednesday, In Touch Weekly shared a photo of Christina and Gary walking "arm in arm" when the couple took an hourlong stroll through a neighborhood near Gary's home in Yorba Linda, California.
© Copyright IBTimes 2023. All rights reserved.