Florida Boys Lost At Sea: Federal Lawsuit Filed By Family Of Teen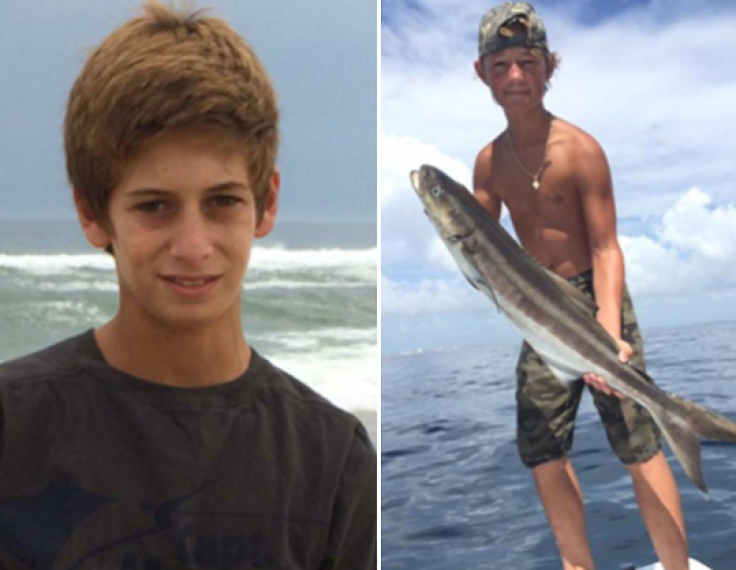 The battle between the families of two boys who vanished at sea almost two years ago still hasn't come to a close. Austin Stephanos and Perry Cohen, both 14, went missing after their boat capsized while they were fishing off the coast of Florida in July 2015. Now, Austin's mother has filed a lawsuit in federal court.
Carly Black filed the lawsuit Tuesday in an attempt to limit any future civil liabilities against her to $500, the value of the boat after it was salvaged, according to WKMG-TV. The lawsuit came after a state report revealed last week that Austin's mother had been negligent in allowing the boys to venture out to sea alone, calling the situation an "egregious lapse in judgment and failure to exercise due care."
Read: FBI Searches Home Of Isabella Hellmann, Woman Who Disappeared On Boat Trip With Husband
The report also stated that Austin's mother allowed the boys to "go offshore into the Atlantic Ocean, an inherently dangerous environment, in a minimally equipped 19-foot boat with a single outboard motor without adult or parental supervision."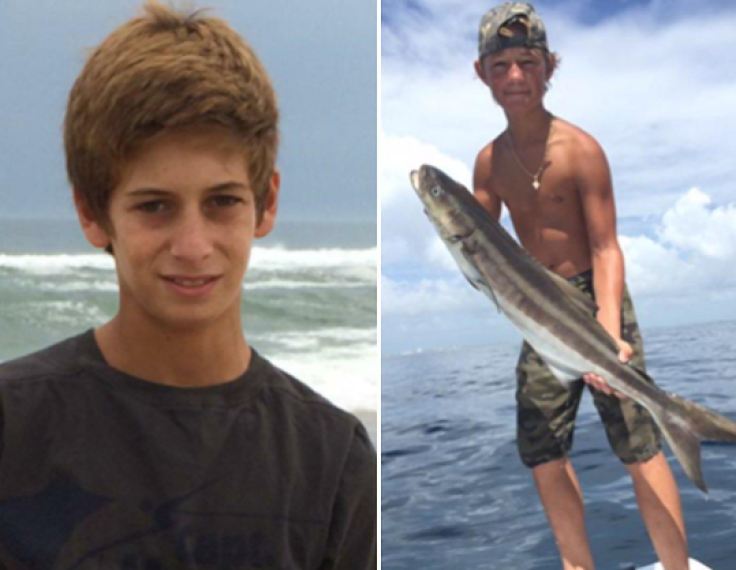 Should Perry's family choose to go after Austin's parents for negligence, there could be no limit to the damages they might seek.
"It is irrefutable that both Austin's parents knew that Perry was not supposed to go out of the inlet unsupervised," said Perry's mother's lawyer, Guy Rubin.
Perry's family said in a statement that the newly released report "painted a stark picture… of errors in judgment and missteps that could have potentially averted this tragic loss of life." Investigators also said that Austin's mother allowed the boys to leave without proper safety equipment like a radio or GPS device.
Austin's mother, however, said it was common for the boys to fish alone together and that the two were "victims of a tragic mishap."
"Carly has also suffered the loss of her son, Austin, in addition to the loss of his friend, Perry, as a result of this tragedy," her attorney, George Harris, said Tuesday. "There will be an appropriate occasion for Carly to address the issues contained in the report, but, because of civil litigation and based upon the advice of her legal counsel, this is not the appropriate time or occasion to do so."
The two boys left the Jib Yacht Club Marina in Tequesta, Florida on July 24, 2015, the last time they were ever seen. After they left for the open ocean, a storm blew into the area, capsizing their boat. The 19-foot boat was recovered eight months later, but their bodies were never found.
Read: Plane Disappears Over Bermuda Triangle, Leaving 2 Adults And 2 Toddlers Missing
Austin reportedly posted a photo on Snapchat of storm clouds as they were fishing that day, shortly before they went missing. His father, however, said his son was "very responsible" when it came to fishing on his own.
"He'd been driving a boat since he was 10 years old," Blu Stephanos told investigators in 2015. "It's not like we just gave him the keys to a boat. He commonly went offshore on calm days. He was not allowed to go to the Bahamas."
© Copyright IBTimes 2023. All rights reserved.