Plane Disappears Over Bermuda Triangle Leaving 2 Adults And 2 Toddlers Missing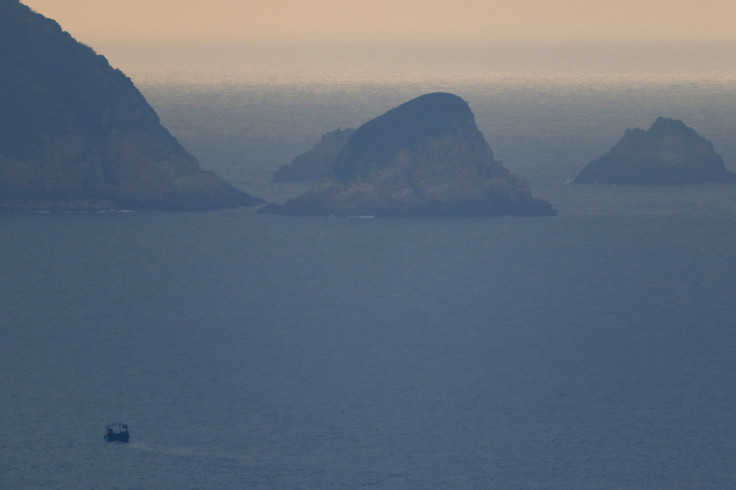 Two adults and two toddlers were missing after their plane disappeared over the Bermuda Triangle Monday. The Coast Guard found debris Wednesday that might have come from the plane, including an aircraft seat.
The plane contained New Hampshire pilot Nathan Ulrich, 52, prominent New York City CEO Jennifer Blum, 40, and her two young sons, ages 3 and 4. The Mitsubishi twin-engine turboprop was returning to Florida from Puerto Rico Monday afternoon when Miami Air Traffic Control lost radar and radio contact with the plane three hours into the flight.
"There's no indication of significant adverse weather at the time," Lt. Cmdr. Ryan Kelly, a Coast Guard spokesperson, told the Associated Press the day the family went missing.
Blumin, the CEO of Skylight event planning in Manhattan, was celebrating Mother's Day in Puerto Rico. The plane, which Blumin herself owned, took off from Rafael Hernandez Airport in Aguadilla, Puerto Rico at 11:08 Monday. The Coast Guard said it found a field of debris about 15 miles east of Eluethra, Bahamas Wednesday but would continue its search for any survivors.
"They recovered a flew things to ID and help the investigation," Coast Guard spokesman Eric Woodall said, according to the New York Post. "We're searching as long as we think we can find them alive."
The pilot, Nathan Ulrich, was an Ivy-League educated Coast Guard auxilarist who had previously been married to Rae Dawn Chong, the daughter of Cheech and Chong's Tommy Chong.
"My ex-hubby's (Nathan Ulrich) plane is missing over the Bermuda Triangle," she tweeted. "I am sad and in shock. So send prayers to his family. Thanks."
"Right now we're still detailing with the uncertainty," Ulrich's father told the New York Post. "We have nothing other than they're still searching."
Ulrich's brother said the lack of news didn't bode well but that he was holding out hope.
"I hope he's treading water somewhere in the Caribbean," Walter Ulrich told the Post. "He's an experienced pilot. It doesn't look good right now."
The Coast Guard said it would continue its search for survivors and had already covered more than 8,200 sq. miles by Wednesday. The Royal Bahamas Defense Force and U.S. Customs and Border Patrol were assisting with the efforts, while the National Transportation Safety Board was investigating the situation.
The plane lost contact with air traffic control somewhere over the Bermuda Triangle, a notorious section of the Atlantic Ocean surrounded by Miami, Puerto Rico and Bermuda. The space has become almost mythical after numerous ships and planes have been reported missing without a trace over many years. Theorists have claimed supernatural activity, extraterrestrials and other nefarious culprits were to blame for the incidents. None of the conspiracy theories surrounding the triangle have ever been confirmed, and the National Oceanic and Atmospheric Administration said it's likely environmental conditions that are mostly at fault.
"The majority of Atlantic tropical storms and hurricanes pass through the Bermuda Triangle," NOAA said on its website. "Also, the Gulf Stream can cause rapid, sometimes violent, changes in weather."
The U.S. Navy and U.S. Coast Guard also agreed there were no otherworldly explanations for disappearances in the area and that the answers are likely grounded in science.
"The ocean has always been a mysterious place to humans, and when foul weather or poor navigation is involved, it can be a very deadly place," NOAA said. "This is true all over the world. There is no evidence that mysterious disappearances occur with any greater frequency in the Bermuda Triangle than in any other large, well-traveled area of the ocean."
© Copyright IBTimes 2023. All rights reserved.