Florida Man Awarded $37,500 After Police Mistook Sugar For Crystal Meth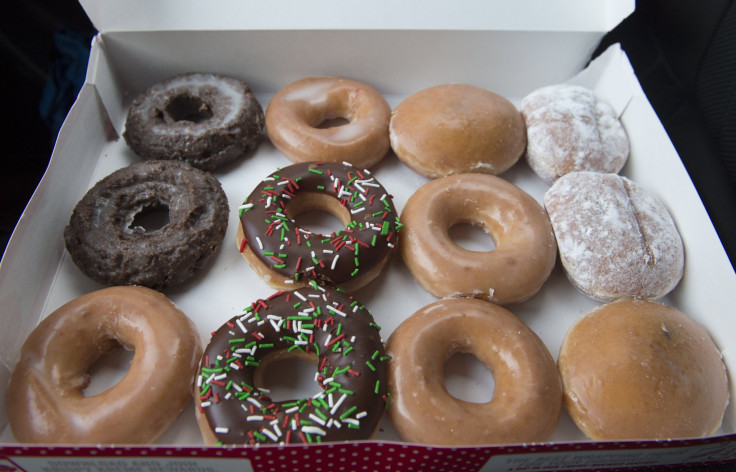 An almost two-year ordeal turned into a sweet deal for Daniel Rushing, who was arrested in 2015 after police mistook glaze from a Krispy Kreme doughnut in his cars for crystal methamphetamine, commonly known as crystal meth.
The Florida resident was awarded $37,500 last week by the City of Orlando against a settlement for wrongful arrest in 2015.
Rushing, now 65, was arrested by Cpl. Shelby Riggs-Hopkins near a 7-Eleven store on West Colonial Drive on Dec.11, 2015, when the officer saw flakes of glaze on the floorboard of Rushing's car, and though they were pieces of meth.
She did a series of roadside tests which showed positive results for an illegal substance. Rushing was charged with possession of methamphetamine and had to spend 10 hours in jail before being released on a bond of $2,500.
Later, a test by the Florida Department of Law Enforcement showed that the substance in Rushing's car was sugar and not meth. The charges against Rushing were dropped. Thereafter, he filed a lawsuit seeking $15,000 for the damage due to his wrongful arrest by the police.
According to the Daily News, Rushing told the police multiple times that the powder was glaze from doughnuts but they did not listen. He told the newspaper, "At first they tried to say it was crack cocaine but later they concluded it is meth, crystal meth."
Rushing, who worked for the Orlando Parks Department for 25 years and is now retired, told the Orlando Sentinel the arrest made it challenging for him to move on.
"I haven't been able to work. People go online and see that you've been arrested. I felt like I am a criminal," he said.
On January 22, 2017, Riggs-Hopkins, 38, resigned from the department a week after she was given a written reprimand for making an improper arrest.
She had worked with the department for over a decade. At the time of arrest, she said, "I recognized through my 11 years of training and experience as a law enforcement officer the substance to be some sort of narcotic."
However, the Orlando Sentinel reported last Thursday that an internal affairs report released by the police department found no evidence of meth in Rushing's car and Riggs-Hopkins acted in bad faith.
The report said the department never trained its officers to use the department-issued roadside drug test kits. And since Rushing's wrongful arrest, 730 officers have completed the training on how to use the kits. About 20 new hires were still waiting to learn how to use the kits.
After receiving the compensatory check in the mail last week, Rushing said the experience had not tainted his love for doughnuts, and he went to Krispy Kreme to get a glazed doughnut every other Wednesday. But to be on the safe side, he opts not to eat the snack in his car any more.
© Copyright IBTimes 2023. All rights reserved.