Florida Man Injured After Wrestling Alligator To Save His Puppy
A man from Florida saved his three-month-old puppy's life by fighting off an alligator that attempted to eat his Cavalier King Charles spaniel, Gunnar.
The incident was recorded by the Florida Wildlife Federation's surveillance cameras in partnership wit fSTOP, which typically capture bobcats or deers in the area, Winks News reports.
Gunnar's owner, Richard Wilbanks, 74, instantly jumped into a pond nearby his home when an alligator emerged from the water and dragged his puppy in
"They're like children to us, so there was no second thought whatsoever, Wilbanks explained.
Both owner and canine suffered injuries from the attack. "He had one little puncture wound, and … my hands were just chewed up," Wilbanks said.
The Estero resident also received a tetanus shot, CNN reports. Following the incident, Wilbanks revealed he was grateful that he was able to stop the attack. "Fortunately, I was in a position that I was able to save Gunner's life," he said.
Although Meredith Budd, the regional policy director of the Florida Wildlife Federation, admitted the incident was "jarring," she believes it served as a lesson.
"We live on a shared landscape," Budd said. "We don't just want to tolerate wildlife, but, rather, we want to thrive with wildlife on a shared landscape."
The goal of the partnership is to help people understand and appreciate the wildlife they live near and reduce the conflicts that sometimes take place between the two.
Following the attack, Gunnar has been hesitant to get near the water, but his owners have been maintaining a 10 feet distance from the site where the dog was grabbed by the alligator and keeping him on a leash.
The Wilbanks see the incident as a learning experience. While they will continue to enjoy the shared landscape, they also plan on keeping their guard up during their walks with Gunnar.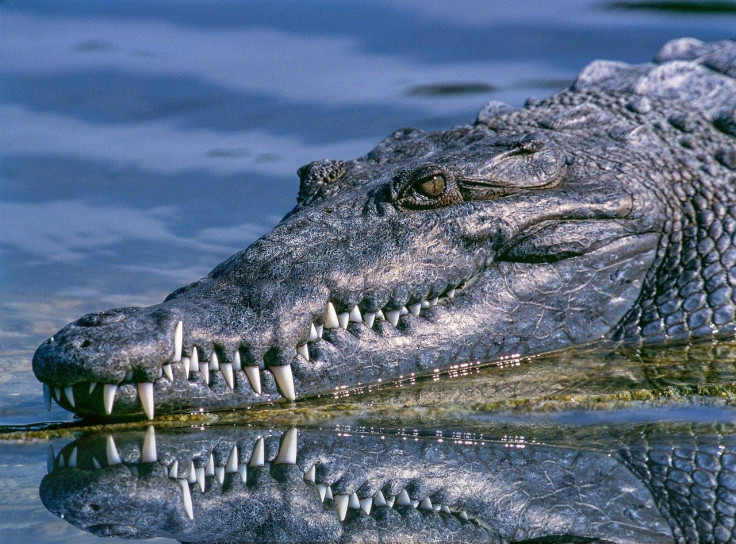 © Copyright IBTimes 2023. All rights reserved.