Huge Alligator Eats Puppy Alive Near Lake, Canine's Remains Found Days Later
An alligator was caught on a home surveillance camera attacking a puppy while it was playing with another canine in the backyard of a home in Florida.
According to reports Wednesday, the two puppies were running toward Lake Kathryn when the gator jumped out of the water and grabbed one of them.
When the puppy's owner, Dale Barberi, got home from work Friday, he was unable to find the canine. Barberi's daughter informed him the puppy, a five-and-a-half-month-old white German Shepherd, was in the backyard.
"I got in the truck, drove all over the neighborhood, asked the neighbors if they'd seen her," Barberi told Fox 35 News. "Friday, I went to work, came home, still no Mia. So I said I better look at the cameras. Figured somebody might have opened the gate and stole her."
Barberi then checked his home cameras and was shocked to see what happened.
"As I saw it, going through the footage, right at 12:32 in the afternoon. It kind of set me back a little bit," he said, adding that his puppy didn't stand a chance against the large alligator. "It looked from the video as if it just darted right at her. The wildlife officer said he'd never seen an alligator attack like that. It resembled more of a crocodile attack," Barberi explained.
The puppy's remains were found on the other side of the lake several days later.
While talking to local media, Barberi said the biggest alligator he had seen was up to four feet long and he never worried about his family or pets being attacked.
"We swim, jetski out there water ski out there," Barberi said. "Little alligators are afraid of humans."
Barberi said a trapper and the Florida Fish and Wildlife Conservation Commission have identified three large alligators on that lake and were working to remove them. Florida Fish and Wildlife Conservation Commission is also investigating the incident.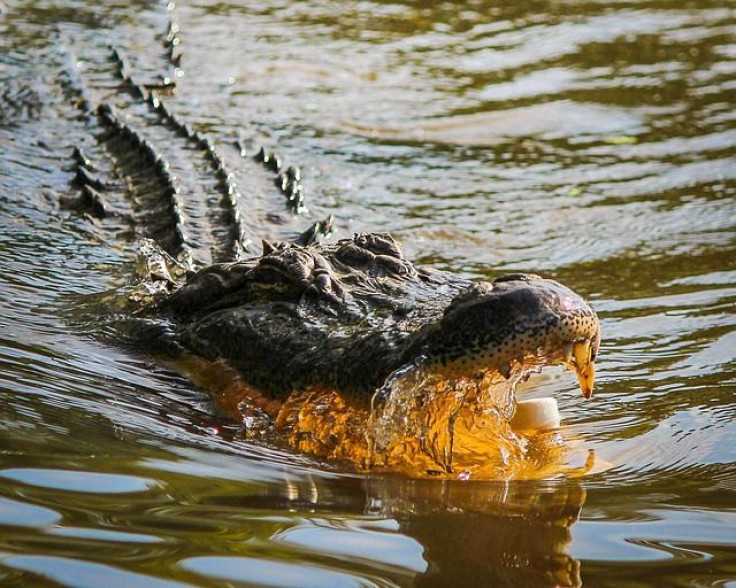 © Copyright IBTimes 2022. All rights reserved.
FOLLOW MORE IBT NEWS ON THE BELOW CHANNELS