Florida Man Says His AirPods Blew Up, Apple Investigating
Apple is investigating an incident in which a user's AirPods allegedly began emitting smoke and blew up, according to WFLA.
Jason Colon from Tampa, Florida, said he was listening to music while he was at the gym when he saw white smoke coming out of the earphones. He then left the AirPods on top of workout equipment and went to get help. By the time he got back, one of the AirPods had blown up, he claims. The incident only left one of the AirPods damaged. The right AirPod was burned and broken while the left side was left unharmed.
"It was already popped. I didn't see it happen, but I mean, it was already fried. You can see flame damage," Colon told the station.
Colon said he was relieved that he was able to take out the headphones from his ear before they blew up.
"I don't know what would've happened to my ear," Colon said. "But I'm sure since it hangs down, it could've been [my] ear lobe. Ear lobe could've been burnt."
He believes the battery was the cause of the problem. Colon said other users should be careful with the AirPods, saying "Just because it happens to me doesn't mean it won't happen again."
Apple said it is looking into the incident and will reach out to Colon about it.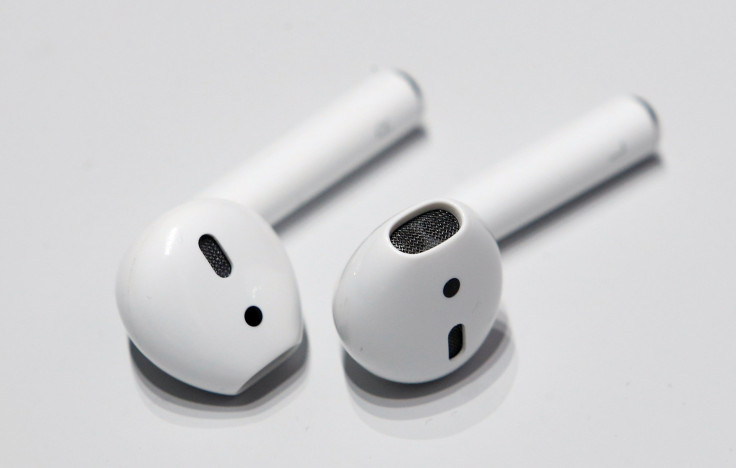 Apple released the AirPods in December 2016 and were a big hit during the holiday season. The earphones, which come with a charging case, are priced at $159. The wireless earbuds come with Apple's W1 chip, access to Siri and infra-red sensors that detect when the earphone is in someone's ear. Since the wireless earphones were released, users had not reported malfunction issues with the product as big as Colon's case.
However, Apple has been experiencing some fire incidents at its retail stores. A fire broke out in Zurich last month. The incident was caused by an overheated iPhone 6s Plus battery and gave an Apple employee minor burns. Fire officials also responded to another fire at an Apple Store in Spain last month, where an iPhone battery exploded. There were no injuries reported with that incident.
Meanwhile, in February 2017, an explosion of Beats By Dre headphones burned a woman's face while she was sleeping on a flight from Beijing to Melbourne, Australia. Her face, hands and hair were burned during the incident. The battery and cover of the earphones were reportedly melted and stuck on the floor of the aircraft. Apple, which owns Beats By Dre, said incident was not due to product defects and blamed third-party batteries for the explosion. The woman said she had bought the batteries for her headphones in Australia.
© Copyright IBTimes 2023. All rights reserved.
FOLLOW MORE IBT NEWS ON THE BELOW CHANNELS