Florida Naval Base Shooting: Saudi Pilot Bought Murder Weapon 'Lawfully' Using Loophole In Gun Law
KEY POINTS
Accused had acquired hunting license to by-pass the law
Obtained the gun earlier this year in July
Saudi trainees in the US restricted after shooting
The murder weapon used in the naval base shooting at Pensacola, Florida, on Friday by a Saudi pilot was found to be legally purchased due to a loophole in gun law. The shooting incident led to the deaths of three students at the naval base and injured eight others.
The federal gun laws allow a foreign citizen in the U.S. on a non-immigrant visa to acquire a gun if they have a hunting license. The Saudi pilot, 21-year-old Mohammed Alshamrani, obtained a hunting license and then went on to purchase the 9mm Glock handgun which he later used in the shooting.
The investigations in the case revealed that Alshamrani bought the gun in July from a local gun shop in Pensacola. In the wake of the event, Florida's Governor Ron DeSantis said he was a big supporter of the Second Amendment law which allows all U.S. citizens to "keep and bear arms".
Gov. DeSantis said Alshamrani had taken advantage of a federal loophole adding that the attacker had no constitutional right to do so. FBI's special agent and the investigator in the case, Rachel Rojas, had earlier confirmed that the gun was acquired by Alshamrani "legally and lawfully".
After the shooting incident, the U.S. Department of Defence grounded all Saudi pilots training with the forces which include almost 900 students. The suspension of flight lessons along with combat and other activities performed out of the classroom came in to effect Monday.
The defense department has not revealed whether the restriction of activities for the Saudi trainees was precautionary or otherwise. It was later established that the security review was to be conducted on all of the 5,200 trainees who came from different nations to the U.S.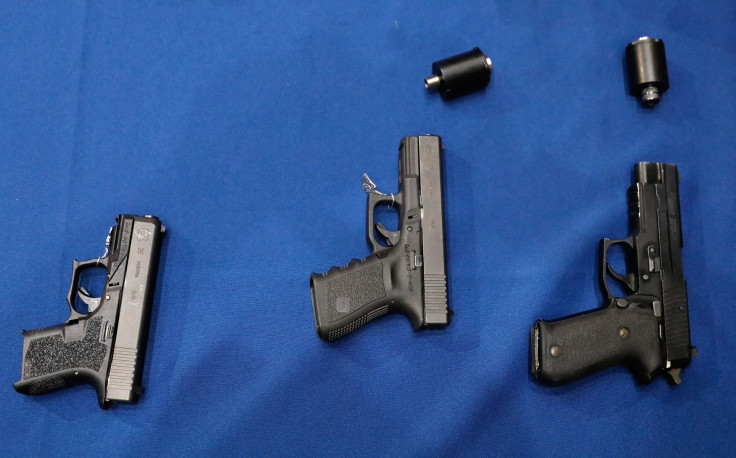 © Copyright IBTimes 2023. All rights reserved.