Florida Woman Calls Mask-Wearing Walmart Employees 'Cult Members,' Refuses To Cover Face
KEY POINTS
A maskless woman was denied entry at Walmart
She screamed "cult members" at the employees and other customers who called her out
The incident was caught on the store's security camera
After store employees refused her entry at Walmart for not wearing a mask, Florida woman started calling them "cult members" as she stormed away.
Florida is experiencing surges in new cases of coronavirus infection, prompting most cities in the Sunshine State to mandate the wearing of masks. However, some residents are not that happy with the decision, as shown by a now-viral video of a maskless woman calling Walmart shoppers and employees "cult members" for turning her away.
The woman attempted to enter a Walmart store in Winter Springs, Florida, without wearing any type of facial covering, Fox News reported. Seminole County, where Winter Springs is located, issued an order on June 29 requiring all residents to wear face masks whenever they venture out in public.
City officials decided to issue the order after surging cases of coronavirus infection occurred statewide. Recently, the state recorded the highest daily increases in the whole country and now has reportedly more than 301,810 confirmed cases of COVID-19, of which 4,521 people have died.
Walmart employees reportedly asked the screaming Florida woman to leave after shoppers called their attention about the maskless female customer. Apparently, she did not take lightly the request for her to leave, which triggered her outburst.
Walmart has its own policy requiring employees and customers to wear masks while inside store premises. According to reports, this particular policy will take effect from July 20.
The store's security camera caught her shouting at the top of her lungs in front of the store, telling everyone she refuses to wear a mask. "You guys are f---ing cult members! I'm not wearing a mask!" she screamed at people in the store.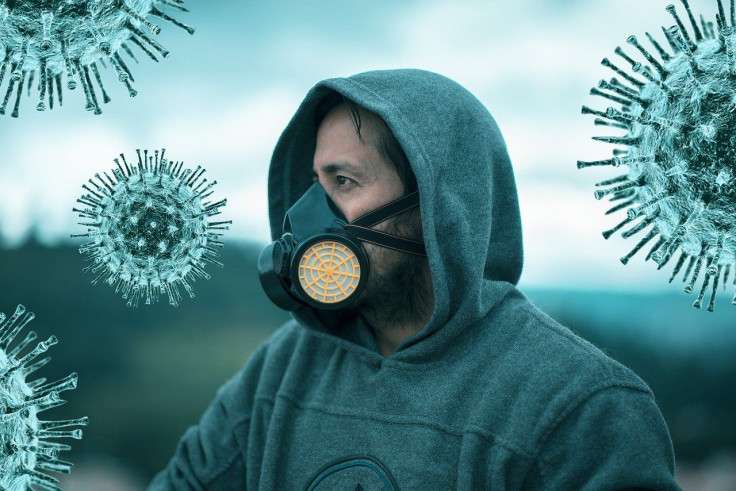 She then storms away after shouting a final "F--- you" to those in the store. Bystanders can be heard making remarks and laughing at the woman as she makes her tirades.
On Saturday, July 11, another Walmart store in Florida was the scene of a similar altercation. Surveillance cameras caught a man at a Royal Palm Beach Walmart store pulling what looked like a gun from his waistband and threatening another man for asking him to put his mask on, reports said. The man was identified by the police later, although his identity was not made public.
© Copyright IBTimes 2023. All rights reserved.