'Food Wars!' Season 5, Episode 3 Live Stream Details, Synopsis: Suzuki Vs. Soma
KEY POINTS
Suzuki challenges Soma for a cooking competition
Soma accepts his challenge in the third episode
"Food Wars!" Season 5, Episode 3 will broadcast Friday
Suzuki challenges Soma for a Shokugeki in the new episode. "Food Wars!" Season 5, Episode 3 will see Suzuki and Soma in the kitchen battling it out for Erina Nakiri. The anime is also called "Shokugeki no Soma: The Fifth Plate."
This article contains spoilers!
The new lecturer Suzuki, who is quite popular among first-year students, challenges Soma for a battle. Suzuki suggests that they should have a Shokugeki. However, Tadokoro Megumi tells them they need special permission from the administration and an observer to organize Shokugeki. Suzuki suggests that they can have an informal competition and it can be a continuation of the recently concluded BLUE (Bishoku Leading Under-25 Entrance) Preliminaries.
Suzuki reveals that he needs a victory against the first seat of the Elite Ten and he is doing this for the love of his life – Erina. Soma accepts the challenge.
The official "Food Wars!" Season 5, Episode 3 synopsis teases that if Suzuki loses the battle, he will reveal his secret and if Soma loses, he will give away his beloved kitchen knife.
The theme of the competition is that the chefs can use any ingredient from the cooking lab's refrigerator for their dishes. While Soma cooks a pork cutlet based on the techniques from Yukihara's, Suzuki will make an unexpected move. After the competition, Soma learns something shocking from Suzuki. The third installment is titled "Noir."
The cast of "Food Wars!" Season 5 includes Hisako Kanemoto as Erina Nakiri, Minami Takahashi as Megumi Tadokoro, Natsuki Hana as Takumi Aldini, Yoshitsugu Matsuoka as Soma Yukihara, Ai Kayano as Ryoko Sakaki, Aimi Tanaka as Bertha, Asuka Nishi as Sonoka Kikuchi, Ayako Kawasumi as Fuyumi Mizuhara, Chinatsu Akasaki as Alice Nakiri, Jun Fukuyama, Asahi Saiba, Junichi Suwabe as Akira Hayama, Takahiro Sakurai as Satoshi Isshiki, Maaya Uchida as Yuki Yoshino and Saori Onishi as Hisako Arato.
The anime series is directed by Yoshitomo Yonetani and scripted by Shogo Yasukawa. The music is composed by Tatsuya Kato.
"Food Wars!" Season 5, Episode 3 is scheduled to air Friday, July 17. Fans can watch the episode online via live streaming on Crunchyroll. Currently, the episodes are available in Japanese with English subtitles.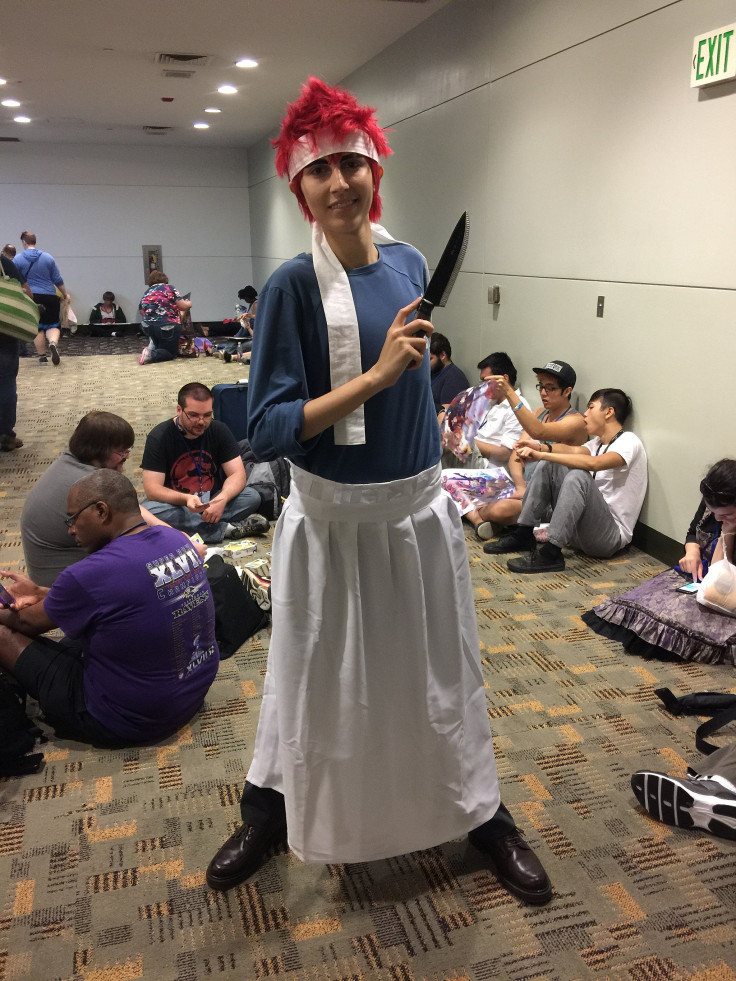 © Copyright IBTimes 2023. All rights reserved.