'Food Wars!' Season 5, Episode 3 Spoilers: Official Promo Released Teasing New Characters
KEY POINTS
A new trailer is out indicating what happens when "Food Wars!" Season 5 returns
"Food Wars!" Season 5, Episode 3 will air Friday (July 17)
The show went into hiatus after airing two episodes due to coronavirus pandemic
After the coronavirus pandemic halted several anime series, "Food Wars!" announced that it is postponing the current season. However, a new promo is out teasing the return of Season 5 episodes. The series is also called "Shokugeki no Soma: The Fifth Plate."
This article contains spoilers for "Food Wars!" Season 5 episodes.
The new teaser trailer gives a recap of the first two episodes and shares what is in store for the characters when "Food Wars!" Season 5 returns with new episodes.
In the preview trailer, Soma Yukihara, Takumi Aldini, Megumi Tadokoro, and Erina Nakiri arrive at the venue where the prestigious Bishoku Leading Under-15 Entrance (BLUE) competition is organized. The finalists representing Totsuki Academy are in awe of the event.
Towards the end of "Food Wars!" Season 5 promo trailer, fans get a glimpse of the members of Les Cuisiniers Noirs – Asahi Saiba, Yunosuke, Sarge, Don Calma, and Ko Shio. Sohma and gang will be up against Les Cuisiniers Noirs.
The promo release came after the official "Food Wars!" website announced that it is set to resume Season 5 episodes Friday (July 3).
"Food Wars!" Season 5, Episode 3, is now slated to broadcast Friday (July 17).
Episode 2 of the anime kickstarted the BLUE arc with the World Gourmet Organization (WGO) announcing the tournament.
Totsuki Academy decided to hold the BLUE preliminaries and select the finalists. Since it is an important competition, Sohma is excited to be a part of it.
The theme of BLUE prelims was soup, and the students were allowed to use any ingredient to prepare the dish. Towards the end of the prelims, the judges chose Sohma, Megumi, and Eishi Tsukasa as Totsuki Academy's representatives.
The dishes prepared by the students of the academy during BLUE prelims
Koji Tofu Soup by Ryoko Sakaki
Red Riding Hood-style Gibier Soup by Yuki Yoshino
Three Kinds of Smoked Soy Milk by Shun Ibusaki
Three Greatest Soups Marui Special Soup by Zenji Marui
Tapioca Cold Soup by Alice Nakiri
A5 Rank Beef Tail Soup Don by Ikumi Mito
Red King Crab Innards and Seas Urchin Soup with Salmon Roe by Ryo Kurokiba
Aldini-style Cold Taglierini by Isami Aldini
Five Kinds of Curry Soup by Akira Hayama
Yukihira-Style Golden Eggs Lunch Set by Soma Yukihara
Luxurious Sobagaki Soup by Nene Kinokuni
Seafood Meatball Miso Soup by Megumi Tadokoro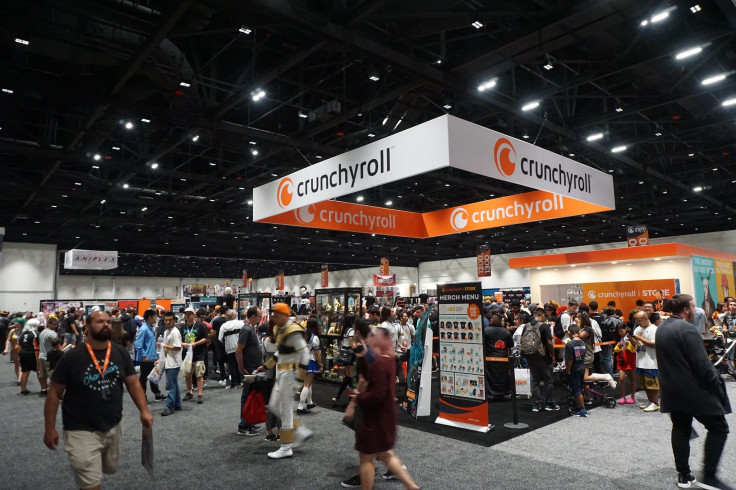 © Copyright IBTimes 2023. All rights reserved.
FOLLOW MORE IBT NEWS ON THE BELOW CHANNELS