Football Coach Allegedly Asked Team To Taunt Player For Having Lesbian Parents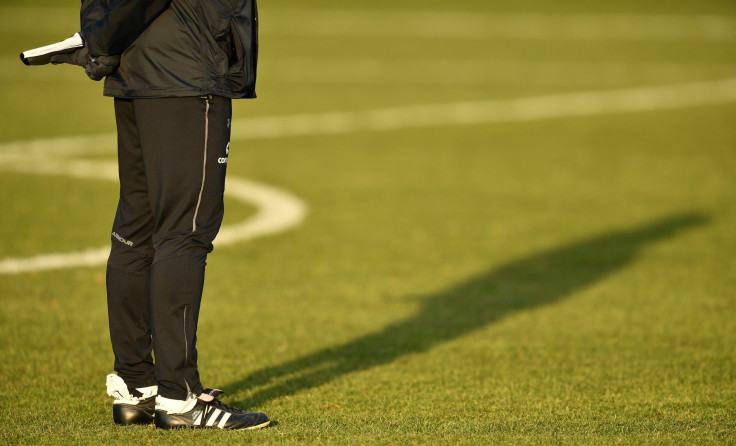 A Maine high school varsity football coach came under fire after he allegedly told his team's players to taunt a member of the opposing team for having two mothers as parents, according to reports.
Parents Lynn and Stephanie Eckersley-Ray claimed Gray-New Gloucester coach Duane Greaton told his team to taunt their son whenever he was tackled in a recent game by saying, "Who's your daddy?"
ABC affiliate WMTW-TV reported the incident happened last week, leading up to a game between Yarmouth and Gray-New Gloucester.
Lynn told the Portland Press Herald they learned about the coach's behavior after several players for Gray-New Gloucester came forward and told their parents prior to the game. Yarmouth High School officials were also notified about the incident moments before the game. No taunts were reported during the game.
"We found out because some Gray parents and players stepped forward and we are extremely thankful to them," Lynn said. "They did what they could about it and we are appreciative and thankful for that."
They added that Greaton's actions were discriminatory.
"We are appalled by your coach's behavior as it is not only the explicit targeting of a player, but it is also incredibly discriminatory and hate-laden in nature," they said in a letter addressed to the superintendent for Maine School Administrative District 15 (MSAD 15), Craig King.
"It is our understanding that targeting is not acceptable per (Maine Principals' Association, which governs Maine high school athletics) … rules and we certainly know that anti-discrimination, anti-bias, and hate-crime laws protect individuals in Maine."
Gray-New Gloucester senior Eric Thompson confirmed to the Press Herald Friday that Greaton asked players to say "Who's your Daddy?"
"The short answer is yes," Thompson said and added he and his teammates were aware that they should not engage in taunting. According to Thompson, it was a tactic by the coach to get the team started up. "He wanted us to be aggressive and play hard," Thompson said.
The superintendent told WMTW-TV that district officials were made aware of the claims and that they had already been investigated and addressed.
"MSAD 15 takes concerns about the safety and security of students very seriously, and does not tolerate threatening or discriminatory behavior," King said. He added that Greaton no longer worked for the district. However, it is not known if Greaton was fired or if he resigned from the position. According to the Portland Press Herald, Greaton's final day of employment in the school district was Monday.
Meanwhile, many parents criticized the coach sharply for his remarks. It was also revealed in another article by the Press Herald that Greaton was hired as coach despite the objections of a parent who said he had an abusive style and a warning from the school's previous coach that Greaton was unqualified.
Renee Blazejewski stated after the recent incident of alleged discrimination came to light that she told King, before the coach was hired, that her son would not play football if Greaton was hired.
"We've seen his tactics and abuse. It goes as far back as third and fourth grade," Blazejewski said. He would get in these young players' face, grab their face masks and swear at them. I emailed Craig King and blatantly said, 'Please do not hire Duane Greaton.' The upperclassmen, a lot of them didn't come back when they found out Duane Greaton was going to be the coach."
Neither Greaton nor Gray-New Gloucester High School has commented on the allegations yet.
© Copyright IBTimes 2023. All rights reserved.