Former FBI Director James Comey Says He Will Move To New Zealand If Trump Re-Elected In 2020
Former FBI director James Comey was interviewed on C-Span (Cable-Satellite Public Affairs Network) and was asked what he would do if President Donald Trump is re-elected in 2020. He replied, "From my new home in New Zealand, I still will believe in America," a response that caused his audience to laugh.
Comey's relocation plans may not be a laughing matter if investigations by current Attorney General Bill Barr and John Durham (United States Attorney for the District of Connecticut) produce any evidence that Comey was complicit to possible criminal behavior by former President Barack Obama and Hillary Clinton, who lost the 2016 presidential election to Trump.
Comey was the FBI director under Obama from 2013 through 2016 and then served under Trump until he was dismissed in May of 2017. The controversy around Comey involves the Russian collusion conspiracy where he was a principal player.
Supporters of Hillary Clinton believe she lost the 2016 election due to the Russian's meddling with Trump somehow responsible. Comey was also blamed because he re-opened a case concerning Hillary's private email server just weeks prior to the election that some viewed as unnecessary and harmful to Clinton's campaign.
Trump supporters point to the two-year-long Mueller investigation that was based largely on the now-debunked "Steele Dossier" that was bought and paid for by the Clinton campaign and "signed off on" by Comey.
The fake dossier contained some graphic allegations such as Trump paying some prostitutes to urinate on a hotel bed that had once been occupied by Barack Obama. The Mueller investigation found no evidence of collusion causing Trump to claim he was "exonerated". Comey's role as a document leaker is known but so far, no criminal allegations have been brought forth.
Comey is not the only high profile American to name New Zealand as the place to go to escape what they see as a chaotic Trump presidency. In 2016 Supreme court Justice Ruth Bader Ginsburg told the New York Times "Now it's time for us to move to New Zealand if Trump was elected."
Professor John Morgan, a British expat and academic at the University of Auckland, said there is an ingrained idea in the northern hemisphere that New Zealand is an undisturbed haven from the modern world. "There is this pervading idea that New Zealand is some sort of relic of 1950s Britain, a place to escape, a place to go back in time...".
Perhaps this ingrained idea stems from the 1959 movie (remade in 2000) titled "On the Beach" where a group of people on a submarine travel to New Zealand's neighbor Australia to escape a nuclear holocaust. James Comey may want to go there to escape the "horrors" of a second Trump presidential term but he also may want to go there to avoid allegations from his detractors in the United States.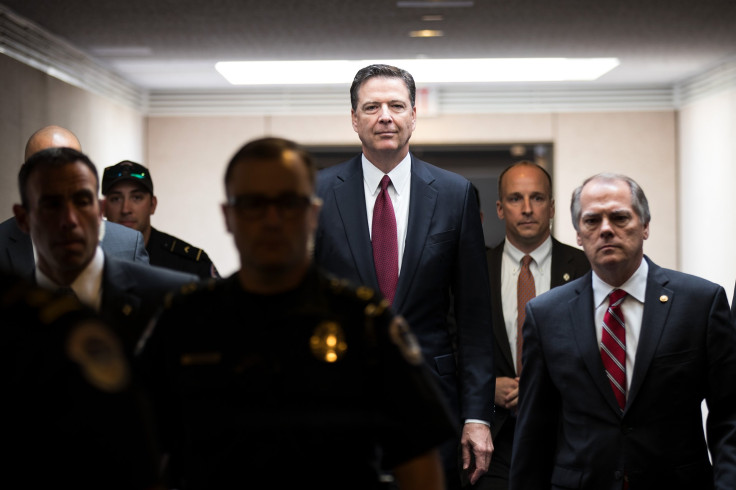 © Copyright IBTimes 2022. All rights reserved.
FOLLOW MORE IBT NEWS ON THE BELOW CHANNELS