Did James Comey Lie During Testimony? DOJ Contradicts Former FBI Director's Statement On Jeff Sessions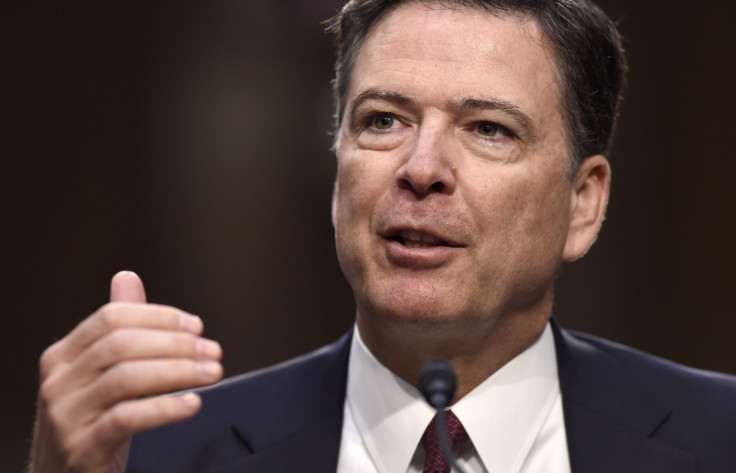 Former FBI Director James Comey testified Thursday before the Senate Select Committee regarding possibilities that President Donald Trump might have committed obstruction of justice when he asked Comey to drop FBI's investigation into former National Security Advisor Michael Flynn's alleged ties with Russia. Although Comey was under oath during his public hearing, the latest statement released by the Department Of Justice (DOJ) contradicts his testimony.
During his testimony, Comey largely depended on detailed memos that contained all the interactions between him and Trump in the past. Besides his interactions with Trump, Comey also weighed in on a number of different matters including the time that Attorney General Jeff Sessions had recused himself from FBI's investigation into ties between Russia and members of the Trump campaign, Politico reported.
When a Senate member asked Comey, "Is there any kind of memorandum issued from the attorney general to the FBI outlining the parameters of his recusal?" the former FBI director answered, "Not that I'm aware of."
While Comey's statement implies that Sessions' recusal from FBI's investigation was out of the blue, the DOJ's statement states otherwise.
"However, on March 2, 2017, the Attorney General's Chief of Staff sent the attached email specifically informing Mr. Comey and other relevant Department officials of the recusal and its parameters, and advising that each of them instruct their staff "not to brief the Attorney General... about, or otherwise involve the Attorney General... in, any matters described," stated DOJ's statement.
Read: Before James Comey Hearing, Other Congressional Testimonies That Caught Attention
Another point of contradiction raised by the DOJ was Comey's reply to the question of why he "and the FBI leadership team decided not to discuss the president's actions with Attorney General Sessions, even though he had not recused himself."
Comey stated that it was a judgment call for him and the FBI since they were more or less aware, through various undisclosed sources, that Sessions might be recusing himself from the Russian probe sooner or later, according to the Politico report.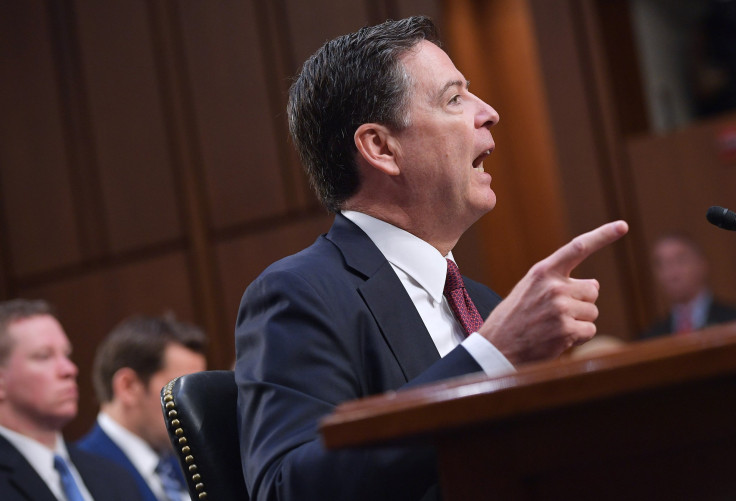 According to the DOJ, Comey had a discussion with Sessions in which they talked about Comey's interactions with Trump verging on inappropriateness.
"Mr. Comey said, following a morning threat briefing, that he wanted to ensure that he and his FBI staff were following proper communications protocol with the White House. The Attorney General was not silent; he responded to this comment by saying that the FBI and the Department of Justice needed to be careful about following appropriate policies regarding contacts with the White House," the DOJ's statement read.
Read: James Comey Salary: How Much Money FBI Directors Make
Prior to the release of DOJ's statement, another statement was released by Trump's lawyer that suggested that there might be discrepancies in the timeline that Comey claims he authorized the leaking of his memos to multiple media outlets. While Comey claimed that he leaked his memos in reply to a tweet, a statement by Trump's lawyer claimed the New York Times quoted the contents of Comey's memos long before the time frame of the referenced tweet.
"We will leave it [to] the appropriate authorities to determine whether these leaks should be investigated along with all those others being investigated," the lawyer said in his statement.
If Comey's testimony is investigated and he is found to have intentionally lied under oath, he might face perjury charges which can land him in federal prison for a term of up to five years, according to Criminal Law.
© Copyright IBTimes 2023. All rights reserved.