Former Trump Aide Starts Social Media Site GETTR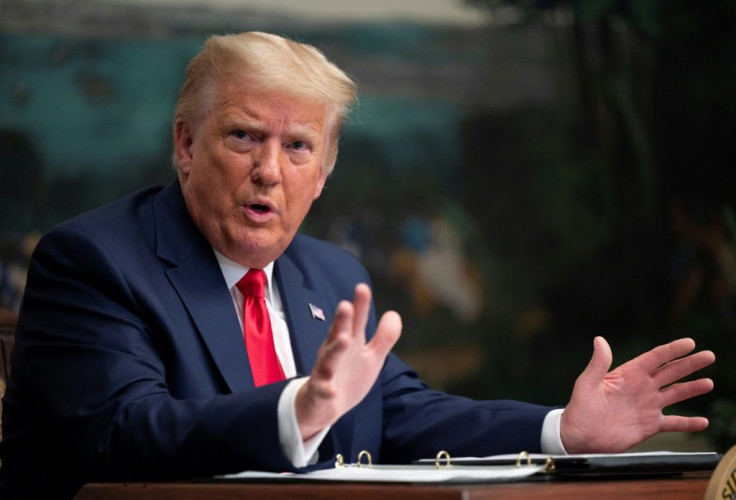 Former President Donald Trump's longtime senior advisor Jason Miller has started a new social media platform called GETTR to help his banned boss get his message out.
GETTR is similar to Twitter and it allows users to post and view trending topics. It is currently advertising itself on Google and Apple app stores as a "non-bias social network for people all over the world."
For the past several months, Miller has been teasing about creating a new social media site after the former president was banned from Twitter, Facebook, and Youtube for inciting the Jan. 6 insurrection at the Capitol two months after he lost his re-election campaign to Joe Biden.
In a Fox News interview, Miller said he hopes Trump joins his new social media network and that he is considering other options. He said that Trump is not funding his new platform. Trump does not yet have a verified account on GETTR, which officially launches July 4.
Trump has recently shut down a blog he had on his website and had his first campaign-style rally last weekend in Ohio. In an interview on Fox News with Sean Hannity, he has said he has made up his mind on whether or not he plans to run for the presidency again in 2024.
© Copyright IBTimes 2023. All rights reserved.