For Former WD-40 CEO, Caring Oils The Wheels Of Management
Garry Ridge says modeling managers as "coaches" led to 93% employee engagement.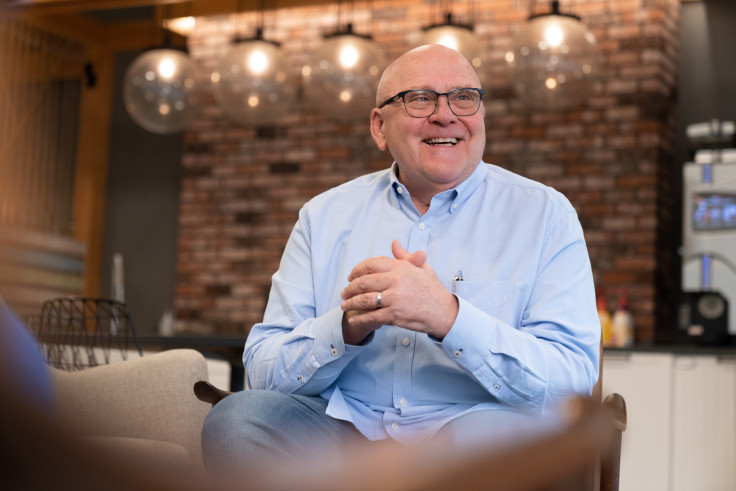 Care for people is the theme that runs through Garry Ridge's conversation -- a substantive care that is remarkably respectful of the other person. "Caring has two aspects," he explains. "One is, I care about you enough to reward you and applaud you doing great work. I'm also brave enough to redirect you when the work you're doing isn't helping you succeed."
As Garry discusses the four pillars that are the foundation of his two decades-plus leading a company with 93% employee engagement, he shares WD-40 Company's "maniac pledge" approach to responsibility -- which may be a large part of reason it maintains such high employee engagement.
"I'm consciously incompetent," says Garry, engaging and relaxed as he talks with Chris Benguhe for this exclusive Social Capital interview about his years leading WD-40 Company and what he's been doing since retiring from it. His point is, "I can't do it alone." And to shape a company where no one would do it alone, Garry set himself the goal to "create a place where people go to work every day, they make a contribution to something bigger than themselves, they learn something new, they're protected and set free by a compelling set of values, and they go home happy."
With a nod back to a science teacher he had during his school years who gave him a Petri dish in which to grow culture, Garry (happily) talks about influences from Aristotle to the Dalai Lama who inspired his views on culture. And he makes no bones about how important he thinks it is. In fact, he says, "I celebrate Covid for one reason, and the reason is, Covid gave leaders a slap up the side of the head and said, 'Listen, leaders, if you don't pay attention to the culture of your organization and the fact that you need to have a place where people succeed and celebrate, they will leave you."
And while it may start at the top, he believes the entire leadership team must be committed to the idea that it's all about people. And if they're not? "Share them with a competitor," he says.
Served up with a strong dose of humor and even self-deprecation, Garry's insights are a valuable addition to our Social Capital repertoire. We invite you to watch the video below to share them.
© Copyright IBTimes 2023. All rights reserved.
FOLLOW MORE IBT NEWS ON THE BELOW CHANNELS