'Fortnite' May Soon Welcome Lara Croft In A Future Crossover, Leak Suggests
KEY POINTS
A "Fortnite" leak appears to suggest that a crossover featuring a popular video game heroine is happening in the future
A dataminer says a new "crossover skin" called "Typhoon" is coming soon to "Fortnite"
They also say the skin will be "female" and "might have reactive styles"
"Fortnite" continues to enjoy a massive fanbase despite the challenges it faced in recent times. The developers behind Epic Games' popular shooting game consistently introduce new and interesting content. A new leak indicates that a popular character from another game may soon make her way to the shooter.
According to a dataminer known as "Mang0e," a new "crossover skin" is coming soon to "Fortnite." The skin is called "Typhoon," and while that doesn't really specify who the skin will be, other clues provide interesting detail about the character.
As per the leaker's tweet, "the skin will be female," "the skin might have reactive styles" and "it's portal seems to have a custom 'flicker' effect."
Fans responded to Mang0e's leak and speculated that it could be Lara Croft from the "Tomb Raider" franchise.
Some might think that the leaker's tweet didn't provide enough information to prove this, but another post, this time coming from the official "Tomb Raider" Twitter account, seems to provide hints as well.
The tweet in question depicts a thought bubble featuring three emojis: a pickaxe emoji, a running woman emoji and a bow and arrow emoji.
The emojis, particularly the pickaxe, seem to indicate that indeed Lara Croft might be making her way to "Fortnite." Fans know that a pickaxe is closely associated with the shooting game as it lets players acquire the resources they need to build structures.
That said, Epic Games hasn't confirmed anything at the moment. It's entirely possible that Lara Croft will come to "Fortnite" one way or another. The game has been focusing on some famed hunters for a while now, such as the "God of War" Kratos and Din Djarin from "The Mandalorian." Lara Croft will be a fine addition to the hunters, not to mention a good representation for women characters.
Nothing is set in stone at the moment, however. "Fortnite" may or may not welcome the "Tomb Raider" heroine any time soon. Fans are advised to take the leak with a grain of salt.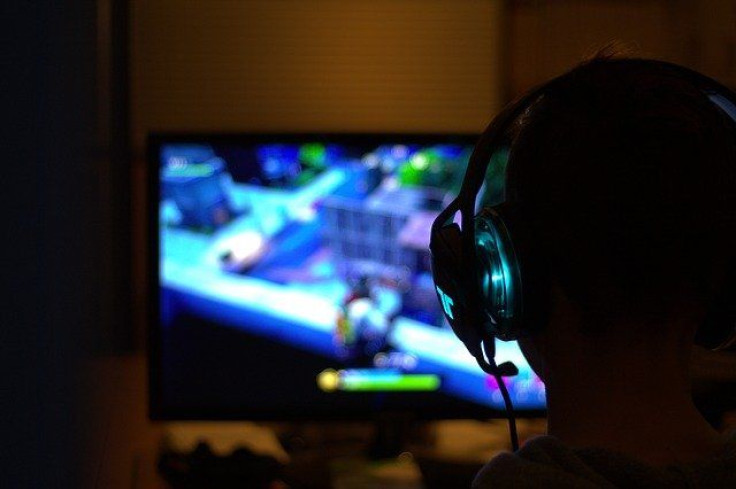 © Copyright IBTimes 2023. All rights reserved.