'Fortnite' Reportedly Getting New Mode Soon, Possibly An Open-World RPG
KEY POINTS
"Fortnite" is the hit battle royale title from Epic Games
The game is available on various gaming platforms
Epic Games is reportedly working on some type of an open-world sandbox mode
Dataminers have always uncovered exciting details about the features, contents and other surprises from game developers. In "Fortnite," the latest finds raised many speculations, with some fans wondering if Epic Games is preparing something big for the battle royale title.
On Wednesday, a reliable dataminer and industry insider, HYPEX, shared on Twitter a couple of images, which were reportedly portions of a larger image. The insider said the images were linked to an upcoming "Fortnite" LTM codenamed Saturn.
They are teasers of the game's possible new open-world RPG mode, the industry insider tweeted. HYPEX also thinks a court document from last May may have revealed that Epic Games is working on this game mode.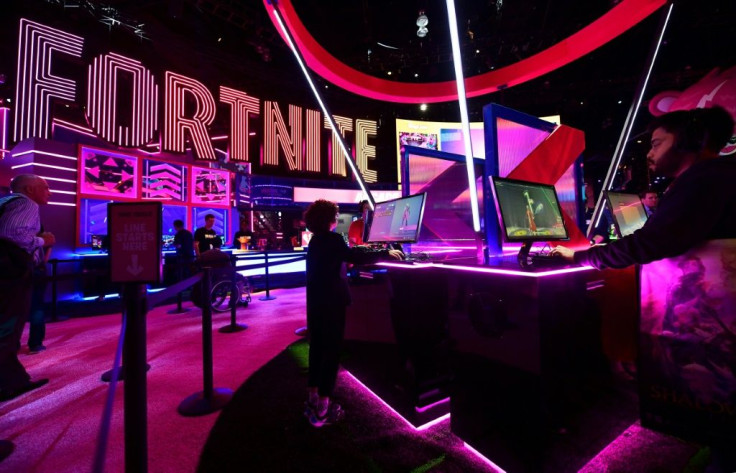 The alleged "Fortnite" teaser images revealed characters in the game armed with standard weapons. Fishstick wields a spear and shield, Jonesy holds a sword, Peely wields a magical scepter, while Cuddle Team Leader has a bow with arrows.
In the background, fans can see arrows flying and a giant ape-like creature in armor seemingly on its attack mode. Also visible in the back are Temple points of interest and landmarks. The leaked teasers heavily suggest some sort of "Fortnite" RPG with fantasy leaning.
However, whether the teasers imply an open-world experience, survival mode or a wave-based defense game remains to be seen. But, it is an exciting possibility for the game, which can draw more players.
Rumors of "Fortnite" getting a standalone RPG have been rife online because of how the character classes fit the game's genre. It is also partly due to the leaked Apple vs. Epic Games court documents. Those materials suggested Epic games was working on some sort of an open-world sandbox mode.
However, Epic Games has not announced anything regarding this.
"Fortnite" is an online video game developed by Epic Games. It is currently playable on various gaming platforms. This includes PC, PlayStation 4, PS5, Nintendo Switch, Xbox One, Xbox Series X, Xbox Series S and mobile devices.
© Copyright IBTimes 2023. All rights reserved.