'The Fosters' Season 4 Spoilers: Episode 8 Synopsis Released Online; What Will Happen in 'Girl Code'?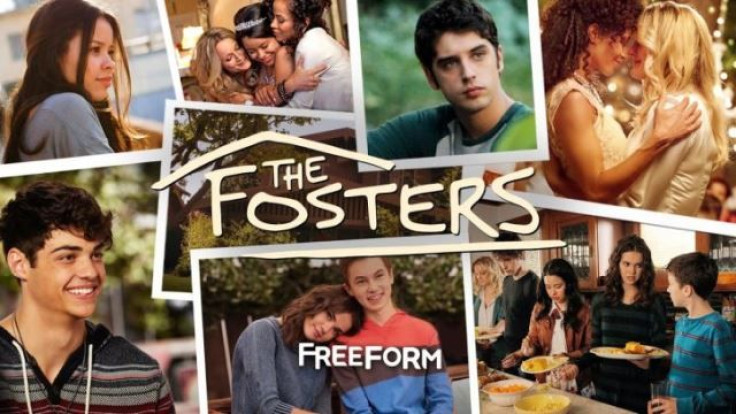 "The Fosters" Season 4, episode 8 will see some of Lena (Sherri Saum) and Stef's (Teri Polo) adopted children in big trouble.
In "Girl Code," Mariana (Cierra Ramirez) and Jesus (Noah Centineo) will be joining the First Robotics Regionals where they will be representing their school. However, Mariana will have a hard time dealing with the pressure. Her extremely competitive streak will cause her mom Stef to worry about her, according to Spoiler TV.
Last Monday night's episode of "The Fosters" saw Mariana taking Jesus' medications. At that time, Mariana was feeling very stressed out over the upcoming competition. Some of her teammates begged out of the event so she was left to do all of the work that they weren't able to finish, according to Vulture.
Meanwhile, "The Fosters" Season 4, episode 8 will also focus on Callie (Maia Mitchell) getting a warning from the police after she threatened Patrick Malloy in the previous episode.
At that time, Callie told Patrick that she knew exactly what his involvement was in Kyle's case. Immediately after their confrontation, Patrick called someone on the phone to say that a woman named Callie knows about the deal he made with an unnamed character.
In other news, so many things have been happening in Brandon's (David Lambert) life. Stef previously busted Brandon for taking the SAT test on behalf of another student. Brandon received a huge sum of money that he wanted to give to his girlfriend so they can fight for the custody of her son Mason. However, Lena found out that Brandon had the money and decided to take it away from him.
Next week, Brandon will become overly stressed while preparing for his audition at Julliard. Since he's preoccupied with several other things, Brandon will find it difficult to concentrate on perfecting his audition piece.
"The Fosters" Season 4, episode 8 will air on Freeform on Aug. 15 at 8 p.m. ET.
© Copyright IBTimes 2023. All rights reserved.