'The Fosters' Season 5 Spoilers: Is There Hope For A Callie, Brandon Reunion?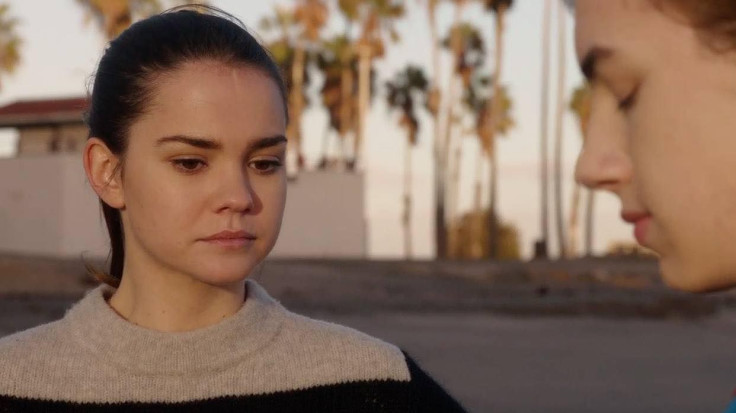 "The Fosters" Season 4 ended with a nostalgic scene that brought back wonderful memories between Callie (Maia Mitchell) and Brandon (David Lambert).
But executive producer Peter Paige said that the two characters' reunion will remain platonic. After all, Callie and Brandon are foster siblings, and their romantic relationship couldn't be accepted by their entire family. While speaking with TV Line, Paige said that the sweet moments between Callie and Brandon are meant to reestablish them as friends.
Read: EP Peter Paige explains major cliffhangers from "The Fosters" finale
"We love their connection and value it very much and we wanted to see it again. We had missed it. Their storylines have been so divergent that we felt like it was time to make sure they crossed a little bit more. That's the thing about living in a house with seven people – you can go days and days without seeing someone," he said.
Meanwhile, the finale episode also saw Troy (Levi Fiehler) admitting that he was the one who killed his grandmother. This revelation came a little too late because Callie was already linked to several cases because of him. Due to the fact that she was almost sent to jail, she will experience a shift in her mindset in the upcoming season. "There is definitely an awakening for Callie coming out of this experience and a shift in how she starts thinking about her own life. That's really what Season 5 is about for her," he said.
Other than Callie, Jesus (Noah Centineo) will also have major storylines related to his health and safety in Season 5. In the finale, Jesus decided to run away from everyone when he found out that his girlfriend, Emma (Amanda Leighton), was pregnant and Mariana (Cierra Ramirez) knew about it.
"The Fosters" Season 5 will premiere on Freeform on July 11 at 8 p.m. EST.
© Copyright IBTimes 2023. All rights reserved.