Fourth Stimulus Check Update: Californians Could Get $400 For Gas
KEY POINTS
A California lawmaker proposed to use a portion of the state's budget surplus for the tax rebates
The proposal would send $400 in tax rebates to every taxpayer in California
The tax rebate could cover the rising cost of fuel, goods and services
A lawmaker in California is pushing for a $400 tax rebate for gas for residents as gasoline prices continue to soar across the country.
In a letter to the California Legislature and Gov. Gavin Newsom, Assemblywoman Cottie Petrie-Norris, D-Calif., proposed to use a portion of the state's budget surplus to send tax rebates to every taxpayer in California. The rebate, which would amount to $400, would help cover the increasing cost of fuel.
"This proposed $400 rebate would cover the current 51 cent-per-gallon gas tax for one full year of weekly fill-ups for a car with a 15-gallon gas tank. Notably, we believe a rebate is a better approach than suspending the gas tax," Petrie-Norris wrote in the letter.
The $400 tax rebate would also help cover the rising cost of goods and services caused by the surge in gasoline prices.
"It is also important to note that we propose every taxpayer receive this rebate — including those who don't own or drive a car. They too have seen their living expenses increase due at least in part to the increased cost of gasoline," the letter read. "We ask for this proposal to be included in the State Budget and considered as soon as possible."
As of March 21, the average price for regular gas in California went up to $5.85 per gallon, up from $5.74 a week ago and $4.74 a month ago. The average price of mid-grade gas reached $6.05 per gallon from $5.93 a week ago. Premium gas prices are now at $6.18 from $6.07 a week ago. Amid the rising prices, the average cost per gallon of diesel fell to $6.26 from $6.28 a week ago, according to the American Automobile Association.
Across the U.S., the price of gasoline saw a decline over the weekend, slipping to an average of $4.255 per gallon Sunday. In comparison, the price was $4.262 Saturday. The average gas prices across the nation set a record on March 11, hitting $4.33 per gallon.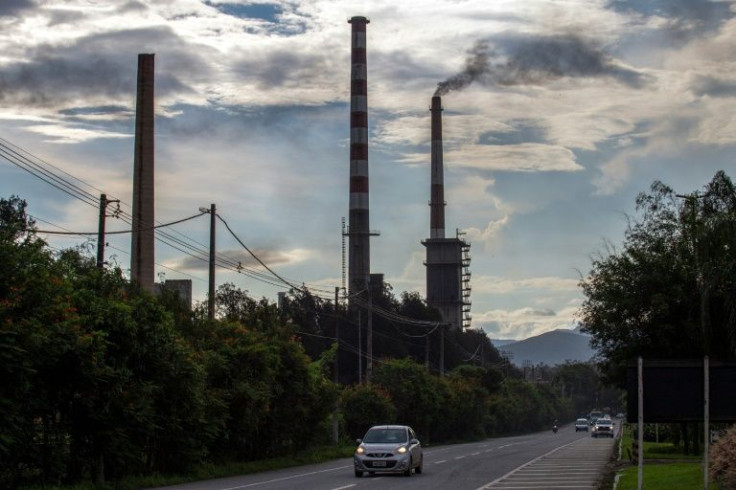 © Copyright IBTimes 2023. All rights reserved.