Fourth Stimulus Check Update: How To Qualify For New Payments
With inflation still a big problem facing Americans and forcing many to struggle financially as a result, some are beginning to wonder if a new stimulus check will be headed their way in an attempt to try and combat rising prices on housing, food and energy. While not everyone is looking at some extra funds though, some Americans do qualify for new checks.
In several states, checks born from a surplus in the budget either have already been distributed to needy families or will be in the coming months, including in California, where checks over $1,000 were sent out at the beginning of the month. However, some Americans are also still eligible for what was the third stimulus check through President Biden's American Rescue Plan in 2021. That payment, worth $1,400 per person, can still be claimed by those who didn't yet receive it and were eligible, by filing a 2021 tax return.
According to the Washington Post, those who were eligible for the payment received a letter from the IRS.
"This mailing was designed to reach people who didn't file and mostly have modest incomes," IRS spokesman Eric Smith told the publication.
Select New Yorkers are also set to receive another round of aid coming their way as well, in the form of the Empire State Child Credit or the Earned Income Credit. Those who qualified on their 2021 state tax returns should expect to see checks, with an average amount of $270, by the end of the month.
The checks are being given out to help families who are feeling the pinch of inflation, according to the state's Acting Commissioner of Taxation and Finance, Amanda Hiller.
"We're delivering these relief checks to hardworking New Yorkers who've been feeling the pinch of inflation," she said. "The average payment is about $270 for each recipient, which will help address rising costs associated with the pandemic and inflation."
Ironically, many Americans are receptive to receiving more money from the government in the face of higher inflation—but also blame government spending (which includes stimulus checks) for inflation being so high. A survey from September showed 44% of respondents blaming government spending as the biggest cause of inflation, but 75% still supported giving checks out as a response to inflation.
The conflicting thoughts seem to be because Americans are still feeling the pinch of higher costs, with information from the Consumer Price Index in September once again showing an average increase in prices from August, with an overall number of 0.4% from 0.1%. Numbers were also up 8.2% year-over-year.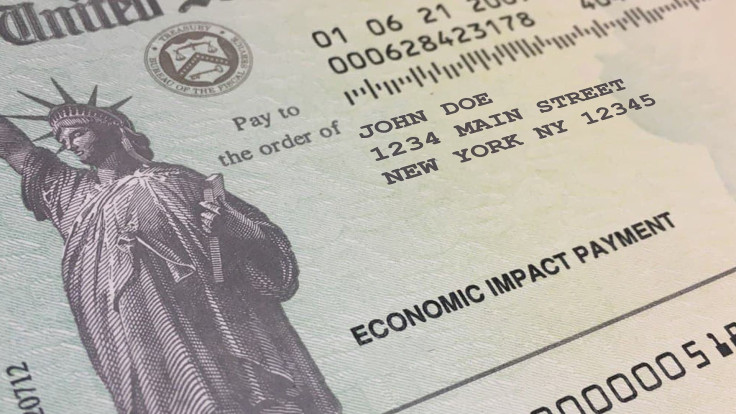 © Copyright IBTimes 2023. All rights reserved.
FOLLOW MORE IBT NEWS ON THE BELOW CHANNELS