Fourth Stimulus Check Update: States Playing 'Santa Claus' With New Payments Ahead Of Holidays
Americans have been hit hard by continued inflation, even with some prices starting to decline. However, in some states, they are potentially still getting a reprieve potentially before the holiday season comes to a close in the form of a new stimulus check.
Thanks to states being more flush with cash thanks to a budget surplus, several have sent out or made plans to send out payments to residents who are struggling with rising costs from inflation. Others have offered relief in the form of tax cuts and tax holidays to try and help ease the burden. The amount of cash they have because of surplus cash from COVID-19 relief funds and higher tax revenues can allow certain ones to be extraordinarily generous to their residents.
"This lets states play Santa Claus," Richard Auxier, a senior policy associate with the Tax Policy Center, told the New York Times.
Amounts have varied by state, depending on what they have in surplus and their numbers of individual residents. States like New Mexico offered as much as $1,500 to residents, while some in California were eligible for payment ranging from $200 to $1,050. In Massachusetts, a payment was legally required due to a law that requires tax revenue over the state's annual cap to be returned to taxpayers. Exact amounts vary, as refunds equal about 14% of residents' 2021 tax bills. Other refunds have been given or are in the works in Colorado, Connecticut, Florida, Hawaii, Idaho, Illinois, Indiana, Maine, New Jersey, New York, Oregon, Pennsylvania, Rhode Island and Virginia.
Additional relief is also expected to come soon in Minnesota (of up to $1,000) and Delaware, where checks worth up to $300 could be coming.
Of course, the relief still comes with some trepidation. Experts have feared that more stimulus checks would make the problem of inflation worse, as more money in American's pockets would increase demand on a still choked-up supply chain, forcing prices to continue to rise.
Still, inflation does seem to be showing some signs of cooling now. Mortgage rates, which had been on the rise because of the Fed's attempts to curb inflation, saw their steepest weekly drop in four decades last week, dropping to 6.61% on average from 7.08%. Price inflation also slowed in October on both the Consumer and Producer Price Indexes, with the Producer Price Index rising only 0.2% compared to September.
Gas prices have also continued to drop, with AAA showing an average of $3.68 per gallon as of Saturday. That number is lower than the averages one day, one week and one month prior. It is still $0.27 higher than the average price of $3.41 a year ago.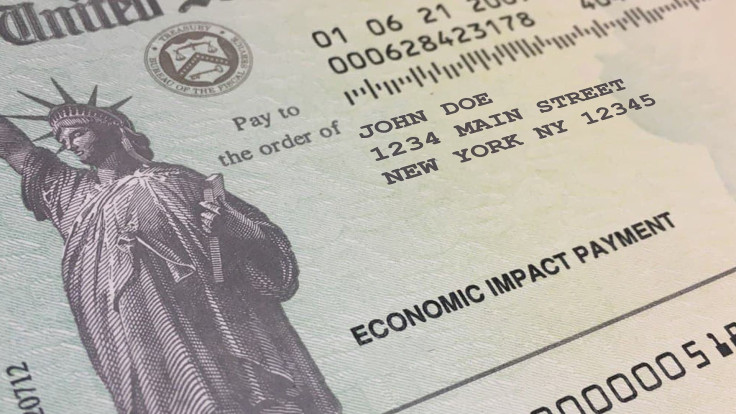 © Copyright IBTimes 2023. All rights reserved.
FOLLOW MORE IBT NEWS ON THE BELOW CHANNELS