Fourth Stimulus Check Update: Why New Aid Likely Won't Happen After This Specific Date
Inflation has started to slowly cool, but remains persistent, leaving many Americans still struggling with everyday needs and their finances. While stimulus checks from the federal government have not been given out since 2021, those who are hopeful another round could happen should lower their expectations after January 3.
According to The Ascent (by the Motley Fool), those eager for another round of stimulus checks will likely need to prepare for the possibility of it becoming a moot point after early January, because that will be the date when the 117th Congress is sworn in. While Democrats currently hold control in the House of Representatives and have a tie-breaking majority in the Senate through vice-President Kamala Harris' vote when called for, that will not be the case in 2023. The 2022 Midterm elections saw Republicans capture control of the House with 222 seats to Democrats' 213. Democrats currently hold the majority in the Senate with 50 seats to 49, and whether they gain an extra seat or see things return to the 50/50 majority will come down to the results of the special run-off election in Georgia between Sen. Raphael Warnock and his Republican challenger, Herschel Walker.
This will matter in terms of stimulus aid because Republicans were unanimously opposed to President Biden's American Rescue Plan, which gave Americans a third and final stimulus check of $1400, following two in 2020 by Donald Trump, which gave Americans $1200 and $600 payments. With Republicans likely opposed to more spending over fears of how it will only contribute to more inflation, and partisan feelings in politics which will likely see very few crossing the line to support any other policies the Biden Administration and Democrats have, the chances of a fourth stimulus check are likely going to be dead before they can even be approached.
This news likely won't sit well with Americans, many of whom have been hopeful for more payments and supportive of potential future measures allowing more checks to be dispersed, with polls showing as much as 63% of Americans would be happy to receive another check.
Despite inflation starting to cool, with mortgage rates dropping for the third week in a row, down to 6.49%, and gas prices continuing to decline to an average of $3.42 a gallon, not everything has gone down in price. The Consumer Price Index saw the same flat 0.4% increase on all items in October that it did in September, while the Producer Price Index was up 0.2%.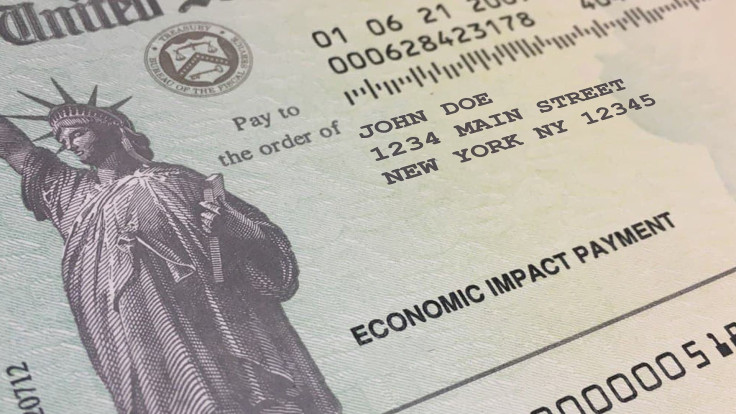 © Copyright IBTimes 2023. All rights reserved.
FOLLOW MORE IBT NEWS ON THE BELOW CHANNELS