Fox News' Katherine Timpf Reacts To Being 'Chewed Out, Abused' In Bar
Katherine Timpf, a Fox News television personality, gave an interview Monday regarding being harassed and forced to leave a bar in Brooklyn after a woman became enraged upon learning where she worked.
Timpf first shared her experience via Twitter on Saturday, and said she was "chewed out, abused" by a woman she had never met before.
The television personality was no stranger to such a scenario as she was twice previously harassed while she was out socializing in New York.
"First I had that water dumped on my head, then a few months ago I had someone interrupt my dinner and tell me I was ruining the country, now this," Timpf said according to a report in the Newsweek. "None of these people have even been able to tell me what exactly I have said or done myself that they had a problem with. I think it's disgusting and I shouldn't have to worry about going out in public because of where I work."
Timpf was known for her provoking commentary while she appears on the Fox News' "The Greg Gutfeld Show." She was also a contributor to the National Review, with whom she did an interview Monday regarding the latest incident.
Recounting the incident, Timpf said it occurred when she was separated from her friends after she arrived at the bar. A man started to converse with her and inquired about her occupation, to which she replied she worked at Fox News. The rest of the conversation proceeded without any remarkable incidents, reports said.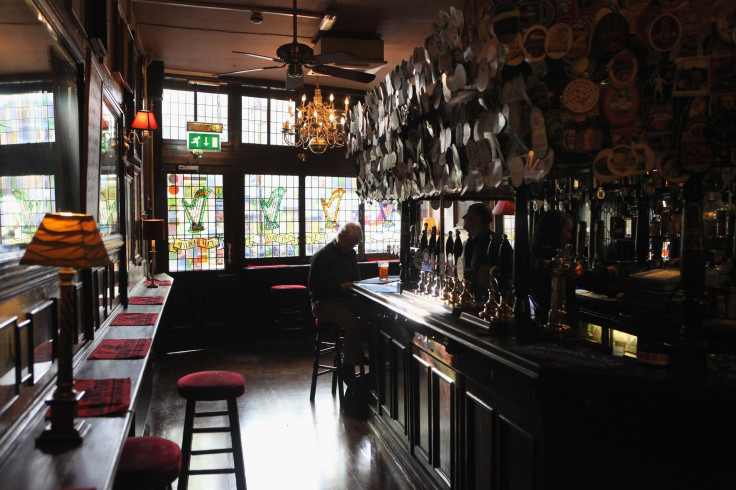 A little while later, Timpf was confronted by a woman she had never met, who allegedly became enraged after hearing she worked at Fox News. Reports said the unidentified woman started shouting at Timpf in a threatening manner.
"This girl started going nuts on me, screaming at me to get out of the bar. I found her very threatening," Timpf said.
She reportedly tried to get away from the woman by trying to move to another section of the large bar, but the latter kept on following her while continuing to shout.
Timpf said the woman was surrounded by a large group of men and women who stood by and laughed while she harassed the former, and followed her around the bar. Timpf was forced to flee the bar after she realized no one at the bar, or in the group would step up to defend her if the situation with the woman, who was visibly intoxicated at the time, turned violent.
"It was super uncomfortable and I didn't want things to get physical," Timpf said, adding she currently had no plans to limit herself from going out due to the latest incident. "This is the third time this has happened to me, so I'm just over it."
"There have been times where I'm hesitant to go out with my glasses because it makes me more recognizable. But I have to live my life, I can't let this ruin it," she said, adding individuals who usually target her never had problems with her opinions but were more concerned with the establishment she worked with. "I'm not on the left or right so I don't really understand this."
"I genuinely hope that none of the people who are saying I deserved what happened to me ever have to experience the fear and humiliation that comes with being publicly harassed," she wrote in a tweet Monday.
In a similar, but unrelated incident, Fox News host Tucker Carlson also endured harassment at his home from protestors Wednesday. Although he wasn't at home then, his wife was. She was reportedly scared and locked herself in the pantry before calling the police.
"What's it like to find out your wife is hiding in the pantry because people are threatening her? It's upsetting," Tucker said of the incident. "I've characterized the Antifa people and the people like them as protesters. But they aren't. They weren't protesting anything."
"I don't feel threatened, but having someone scream, 'F** you!' at a restaurant, it just wrecks your meal," he added.
© Copyright IBTimes 2023. All rights reserved.