Why Does It Take So Long For Frank Ocean To Release New Music?
Even though Frank Ocean's new album "Endless" is out, some may wonder why he's so slow to release new music and what's been keeping his "Boys Don't Cry" album from hitting shelves.
Does the delay have to do with a poor work ethic, is he in hiding, or is he just interested in perfecting his albums until they're ready for release? In a December 2012 interview with The Guardian, Ocean didn't answer that question directly, but he did say that making the best album is of high importance to him.
"I'm about being the best," he said. "Yeah, I mean what's the point, right? There might not be a point to anything — that's really nihilistic and s--- — But if you're gonna be playing this video game, you might as well win, right?"
There's also a good chance that Ocean's writing process causes the delays in between projects. He has previously said that he approaches songwriting like one would create a film.
"When I think about movies, I always look at that art process as having the best of a lot of worlds," he explained. "Because if you watch a great film, you have a musical element to it, not just on the scoring but in the way that the shots are edited, and that has music and rhythm and time."
In an interview with GQ in November 2012, the New Orleans by way of California crooner said he actually wrote the lyrics for his "Channel Orange" album in a matter of weeks, but spent nine months afterwards tweaking it and getting the lyrics and music perfect. This could also explain why there's so much time in between his releases. "A typical gestation period," Ocean said.
As far as Ocean having a reputation for being a private person? Some might say his privacy is more about the music he creates, not his personal life because he's spoken on subjects like his sexuality.
In July 2012, Ocean posted a message on Tumblr about being in a same-sex relationship when he was 19 years old, and he it said it changed his life forever. He also indicated that it was the first time he'd ever been in love with anyone, but it took him too long to confirm those feelings. "By the time I realized I was in love, it was malignant. It was hopeless," he wrote. The singer also posted a heartfelt message on his Tumblr page after the recent Pulse Nightclub shooting in Orlando, Florida.
"Many hate us and wish we didn't exist," he wrote in June. "Many are annoyed by our wanting to be married like everyone else or use the correct restroom like everyone else. Many don't see anything wrong with passing down the same old values that send thousands of kids into suicidal depression each year."
Ocean also blasted Donald Trump after the Republican presidential candidate sent a tweet about the terrorist attacks in Paris. Again, Ocean's privacy seems to be more about the songs he'll release, not his personal opinions or lifestyle.
Either way, fans are certainly excited about his new visual album "Endless" coming out, which contains 18 tracks in all. In addition, the project is seperate from another release he'll possibly deliver this weekend, which will replace "Boys Don't Cry." As far as "Endless," Ocean selected a nice mix of musicians including James Blake, R&B songbird Jazmine Sullivan and Jonny Greenwood from Radiohead just to name a few.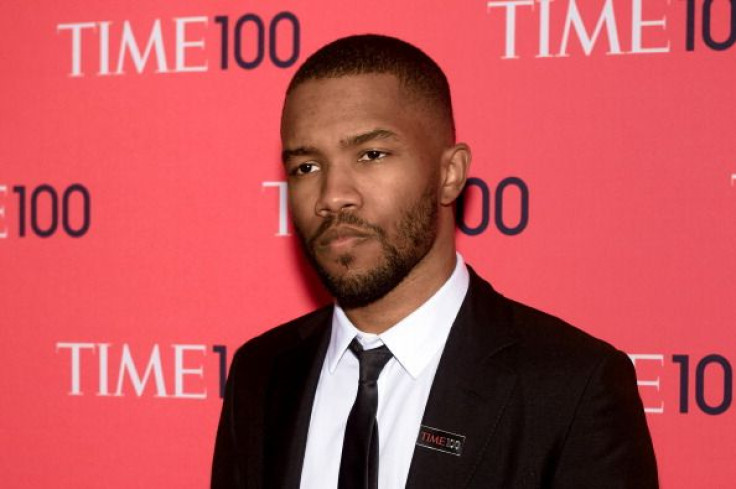 © Copyright IBTimes 2023. All rights reserved.