Frank Ocean Fans Hoping 'Boys Don't Cry' Album Will Be Released Soon After New Song Reportedly Leaks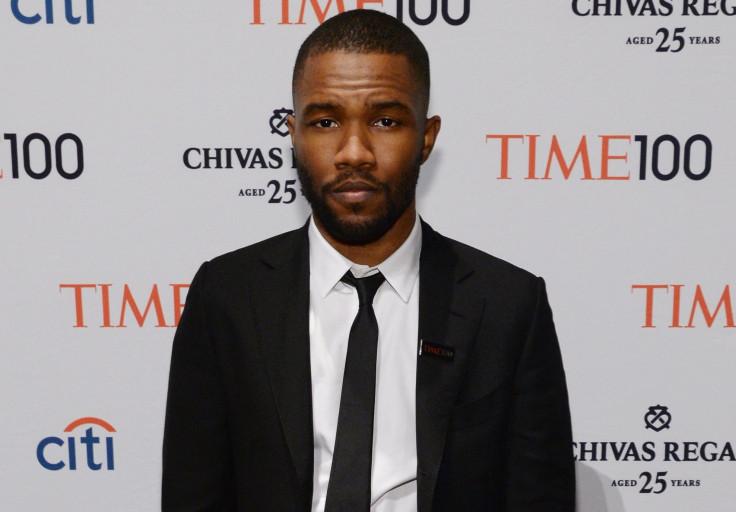 It's been four years since Frank Ocean's last album, and fans are beginning to wonder if the R&B singer will ever his release his upcoming LP "Boys Don't Cry." It was believed the album was supposed to drop last July, but it never came and Ocean didn't give any updates on when it will be released. Well, fans were given a glimmer of hope Monday when a rumored song from the album leaked online.
According to Fuse, a photographer posted snippets of the untitled track on his Instagram page before deleting them. He captioned one video, "very very secret Frank Ocean listening party," and the other: "#FRANKOCEAN NEW ALBUM SOUNDING ANGELIC AS F---." You can listen to the snippets here.
Ocean hasn't confirmed whether the song is actually from "Boys Don't Cry," but fans are hoping the leaked track is a sign that his album isn't too far off.
"Frank Ocean album is on the way I can feel it," one fan tweeted. Another wrote, "Really wish this mythical Frank Ocean album would pop up." Check out more reactions below:
It seems Ocean's fans aren't the only ones anxiously waiting for "Boys Don't Cry." Adele has spoken out several times over the past few months about the long wait.
"I'm just f--king waiting for Frank f--king Ocean to come out with his album," she told Rolling Stone this past November. "It's taking so f--king long."
Later that month the "Hello" singer told Jimmy Fallon on his late night talk show that she was a huge fan of Ocean and wanted him to "come back."
"I don't even know where he's gone," she said.
"Boys Don't Cry" will be Ocean's second studio album following his 2012 release "Channel Orange."
© Copyright IBTimes 2023. All rights reserved.