Kanye West Announces New Album To Debut This Summer As Tour Rumors Swirl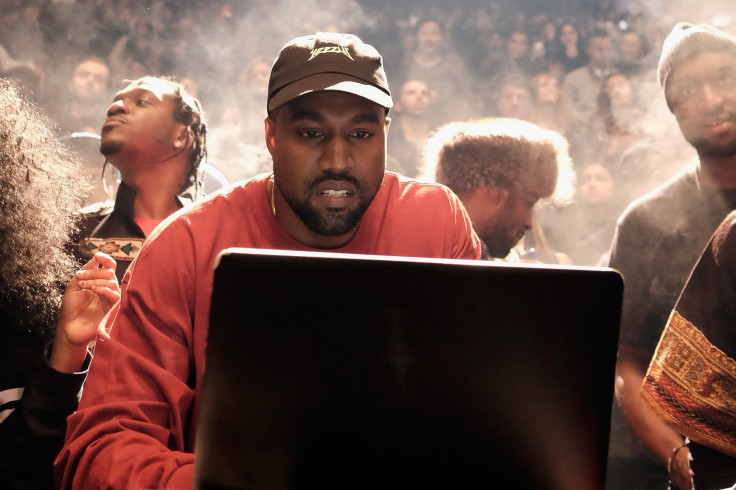 While Kanye West continues to make headlines for his Twitter rants and shots at Taylor Swift, the self-proclaimed "most important living artist" is supposedly getting ready for a major announcement. He revealed on Twitter Wednesday that he'll have a new album dropping this summer. The "Monster" rapper is also reportedly in talks to take his latest album, "The Life of Pablo," on tour.
Entertainment Weekly reports that sources know there is a demand for Kanye to tour and that if he were to announce concerts, tickets would "definitely" sell. No official dates have been announced yet, but insiders say they will "soon" be revealed. Right now, the only date the rapper has scheduled is his June 5 appearance in New York City where he will headline the Governors Ball NYC Music Festival.
While it would make sense for Kanye to go on tour in support of "The Life of Pablo," he confirmed Wednesday that even more new music would be on the way from him this year. Last week he also revealed that he, Drake and Future were working on music together that would drop soon. You can see his tweet below.
Kanye last went on tour from 2013-2014 in support of his album "Yeezus," with opening acts Kendrick Lamar, Pusha T, A Tribe Called Quest and Travi$ Scott. At the time, it was his first solo tour in five years. He spent time on the road in 2011-2012 with Jay Z following the release of their collaboration album "Watch the Throne."
"The Life of Pablo" is out now, but it's only available on Tidal. While many aren't happy that the album isn't for sale anywhere else yet, Tidal subscribers have more than doubled from 1 million to 2.5 million and the rapper is considering dropping a follow-up album on the service, TMZ reported. It's unknown if the album he plans on releasing this summer will be a Tidal exclusive.
Are you excited about even more new music from Kanye and a potential tour? Sound off in the comment section below.
© Copyright IBTimes 2023. All rights reserved.