Is Kanye West Teasing Drake's New Album 'Views From The 6'?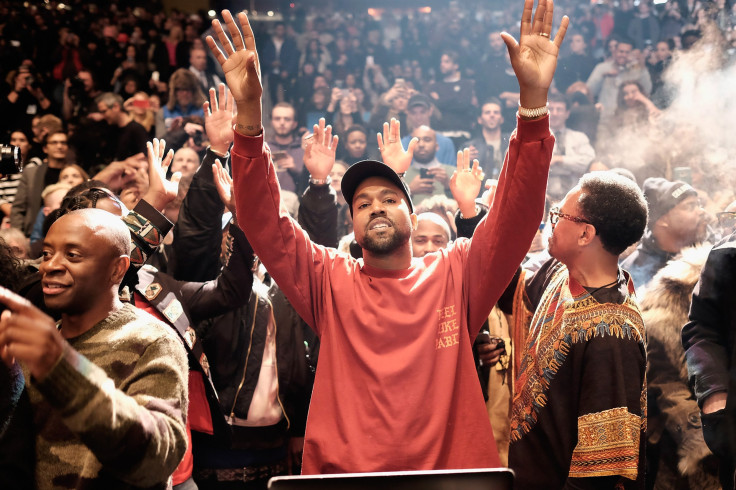 Now that Kanye West has finally released his new album, "The Life of Pablo," many rap fans are now counting down towards the next highly anticipated release, Drake's "Views From The 6." An official release date has yet to be announced, but Kanye may have hinted at some involvement on the record on Twitter Thursday.
In a series of tweets, the "Power" rapper thanked Drake for helping him with two tracks from "The Life of Pablo" — "30 Hours" and "Father Stretch My Hands." Kanye then revealed that there's more new music from him, Drake and Future on the way. You can see his tweets below:
The tweets neither confirm nor deny that the new music could be a part of "Views From the 6." However, another possibility it that new tracks could be a part of Kanye's "Good Fridays" series. According to HotNewHipHop, the "Good Fridays" series could include 40 songs with Kendrick Lamar and 40 songs with Young Thug. It might also be a part of a different version of "The Life of Pablo."
Drake has been teasing fans about "Views From the 6" for a couple of months. Last month, Drake released a new song called "Summer Sixteen" and the album is expected to arrive some time in April. During this past weekend's NBA All Star Game, the "Hotline Bling" rapper posted pictures of advertisements for the new record around his home city of Toronto. You can see a few of the posts below:
Aside from the work on "The Life of Pablo," Kanye, Drake and Future are no strangers to one another. Kanye has appeared on Drake's song "Forever" and both were featured on Big Sean's "Blessings." Drake and Future put out a mixtape together called "What A Time To Be Alive" in September 2015, while Kanye contributed to Future's 2014 song, "I Won."
© Copyright IBTimes 2023. All rights reserved.