'Frozen' Norway: Disney Hit Brings A Blizzard Of Tourists
Disney planned promotional tie-in long before film's theatrical release.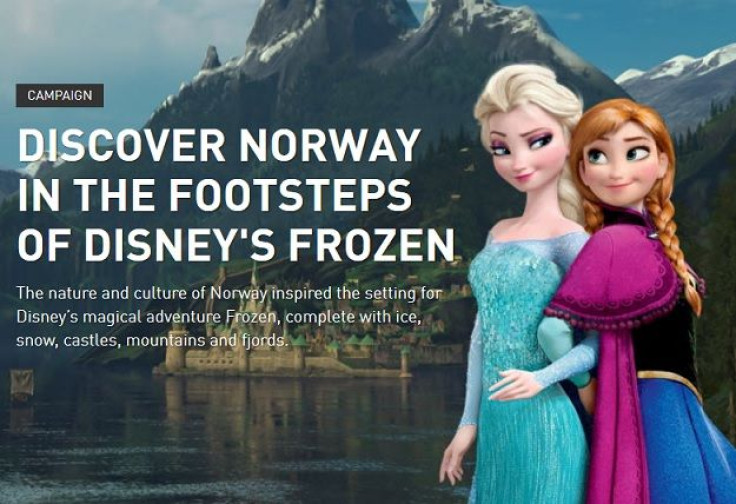 If your job is to promote tourism in a relatively off-the-radar destination, it helps to have the most successful animated movie of all time on your side. And a free promotional opportunity by the Walt Disney Company (NYSE:DIS) never hurts.
Norway has long had to compete for visitors with more fashionable European locales, but tourism is booming this year in the wake of Disney's enormously successful "Frozen," whose fictional snowy setting was inspired by the Scandinavian country. According to Innovation Norway, which promotes tourism in the country, travel to Norway from the United States jumped 37 percent between January and March, compared to the same period last year. Website traffic to VisitNorway.com has tripled since the film's release in November, and the number of people searching for flights to Norway skyrocketed 153 percent, according to Flight Tracker.
Loosely based on a fairy tale by Hans Christian Andersen (a Dane, by the way), "Frozen" centers on the relationship between a fearless princess and her estranged sister, and its popularity has been supercharged by the best-selling soundtrack and the hit song "Let It Go." But Innovation Norway says American viewers are also smitten by the film's stunning art direction, which presents digital renderings of Norwegian life, including charming stave churches, traditional "bunad" costumes and a sweeping mountainous backdrop.
"It put Norway on the map," Beate Gran, Innovation Norway's digital media manager and marketing coordinator, told International Business Times.
Like all things Disney, the destination synergy was more marketing foresight than serendipity. Disney's guided-tour division, Adventures by Disney, first approached Innovation Norway about a partnership in May 2013, six months before the film's U.S. theatrical release. Although few could have predicted the runaway phenomenon "Frozen" would become, Hege Barnes, director of Innovation Norway's New York branch, said her organization didn't need to wait for box-office numbers before jumping at the chance to align with the Mouse House.
"We saw the opportunity right away," she said in a phone interview. "Norway is a tiny little destination, relatively unknown in the U.S., so for us to be tied to a world-renowned brand such as Disney was huge."
Barnes, who grew up in northern Norway, and who claims to have seen "Frozen" too many times to count, said it was clear from advance clips of the film that the filmmakers had done their research. Michael Giaimo, the movie's art director, traveled to Norway in 2011 and gained much of his inspiration from the city of Bergen, on Norway's west coast. Barnes said that attention to detail boosted her confidence that the promotion would be a success.
And it is, in almost every measurable sense. Since the "Frozen" landing page was launched on the Visit Norway website in November, it has received more than 270,000 visits, which Barnes said is 10 times what a typical page receives. The movie has also boosted business for Norwegian Air Shuttle ASA, a low-cost carrier with routes from the United States to Oslo. In March 2014, the airline's passenger traffic increased by 52 percent compared to March 2013.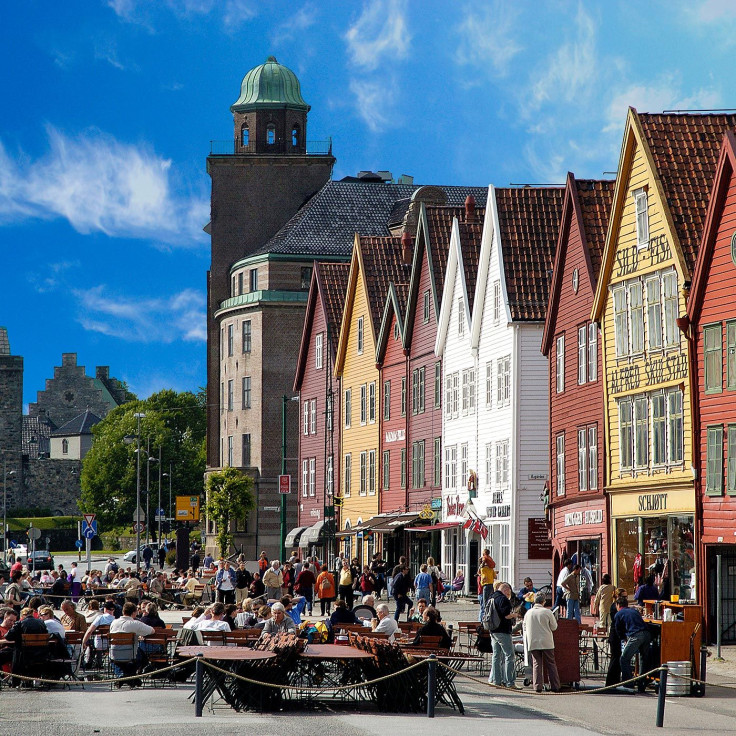 Add it all up, and you have a big win for Norway's tourism industry, particularly when you consider that Innovation Norway didn't have to pay a licensing fee to Disney. Barnes characterized the partnership as more of a barter agreement. "They don't get a dime from us, actually," Barnes said. "Upon approval, we're allowed to use the creative elements from 'Frozen' in our advertising. We spend a lot of money on advertising, and wherever we put that out, they get a promo for the film."
Amanda Adler, a spokeswoman for Destination Disney, declined to discuss the terms of the agreement, and Disney does not disclose figures on how well its tours preform. But Adler said there has been "huge interest" in the Norwegian tour, correlating with the runaway success of the movie, which is now the fifth highest-grossing movie of all time, according to Box Office Mojo.
Adventures by Disney, part of Disney's Parks and Resorts unit, runs guided tours to some 27 destinations, but the Norway package is only the second one tied specifically to a Disney release. The first was a tour to Scotland that centered on the 2012 Disney/Pixar film "Brave," a fantasy epic set in the Scottish Highlands. Adler called it an experiment of sorts, one that proved so successful that it warranted consideration for future tie-in opportunities.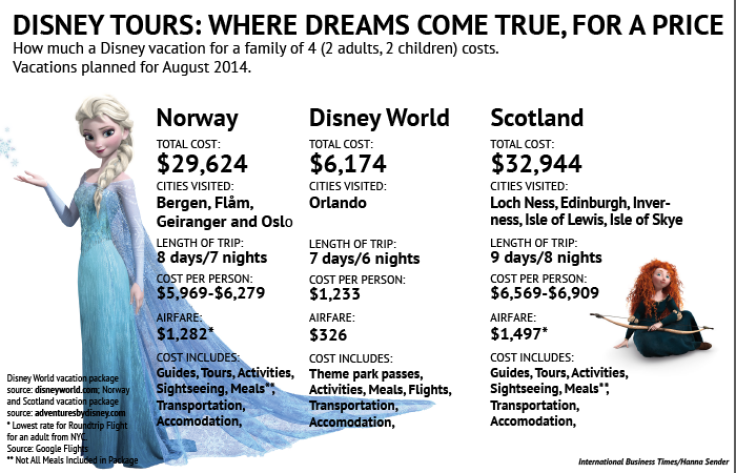 Although Disney's animated films begin their development process years before tours are planned, the success with "Frozen" in Norway -- and the possibility of replicating that outcome -- is likely to play at least a small role in choosing future animated projects. Disney's next Pixar release, "Inside Out," is set in San Francisco. The film is due out next summer, but Adler would not say if a tour tie-in is being considered.
The future of Innovation Norway's involvement is also uncertain. The group's agreement with Disney expires at the end of this month, and Barnes said its continuation will depend in part on whether or not Disney offers to extend it, which so far it hasn't. But in many ways, the promotion has already served its purpose. "Frozen" is only beginning its life in the Disney-franchise canon. A sequel, while not technically in development yet, is all but inevitable, and a coming stage musical is destined for an extended run on Broadway and in regional theaters across the country. Barnes said if people continue to associate those incarnations with the country that inspired it, then she and her colleagues have done their job. "Our goal was to tie Norway into that," Barnes said. "We wanted people to see this beautiful movie and Norway together."
Got a news tip? Email me. Follow me on Twitter @christopherzara.
FOR FREE to continue reading
✔️ Unlock the full content of International Business Times UK for free
offer available for a limited time only
✔️ Easily manage your Newsletters subscriptions and save your favourite articles
✔️ No payment method required
Already have an account? Log in
© Copyright IBTimes 2023. All rights reserved.