FTX Debacle Endangers Sam Bankman-Fried Loved Ones, Lawyers Claim
Sam Bankman-Fried, the founder of FTX, who was once regarded as its white knight, is now one of the most hated personalities in the crypto space and this hate seems to have transcended to his loved ones.
Bankman-Fried, or SBF, as he is more popularly known in the crypto industry, is required by the court to live with his parents, Joseph Bankman and Barbara Fried, as part of his bail conditions.
Earlier this week, Bankman-Fried's lawyers disclosed that SBF parents, both professors at Stanford Law School, have been on the receiving end of physical threats since the epic collapse of their son's crypto empire FTX.
The parents "have in recent weeks become the target of intense media scrutiny, harassment, and threats. Among other things, Mr. Bankman-Fried's parents have received a steady stream of threatening correspondence, including communications expressing a desire that they suffer physical harm," Bankman-Fried's lawyers said in a filing dated Jan. 3 filed in Manhattan federal court.
In a letter to Judge Lewis Kaplan of the United States District Court in the Southern District of New York, Mark Cohen of the law firm Cohen & Gresser requested the court for the "names and other identifying information" of the two bail sureties not to be divulged to the public and redacted from bonds when they signed on Jan. 5, noting that if their information were to be made publicly available, they could be subject to the same harassment as SBF's parents.
"Consequently, there is serious cause for concern that the two additional sureties would face similar intrusions on their privacy as well as threats and harassment if their names appear unredacted on their bonds or their identities are otherwise publicly disclosed," the letter read.
"If the two remaining sureties are publicly identified, they will likely be subjected to probing media scrutiny, and potentially targeted for harassment, despite having no substantive connection to the case. Consequently, the privacy and safety of the sureties are 'countervailing factors' that significantly outweigh the presumption of public access to the very limited information at issue," the six-page filing by SBF's lawyer read.
Judge Kaplan granted the request without prejudice Tuesday, with federal prosecutors not objecting to the decision.
Bankman-Fried pleaded not guilty to all the charges filed against him that could send him to prison for up to 115 years.
Judge Kaplan set his trial date for Oct. 2, which could last for four weeks.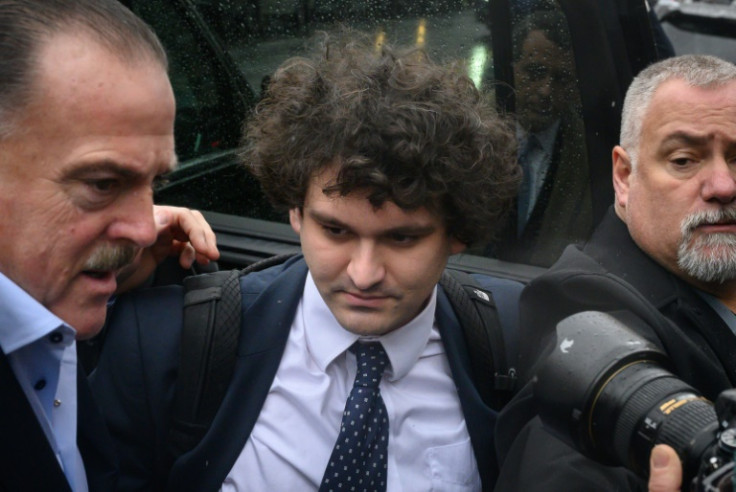 © Copyright IBTimes 2023. All rights reserved.
FOLLOW MORE IBT NEWS ON THE BELOW CHANNELS