Future, Ciara Custody Battle: Judge Rules 'Body Party' Singer Must Allow Future To See His Son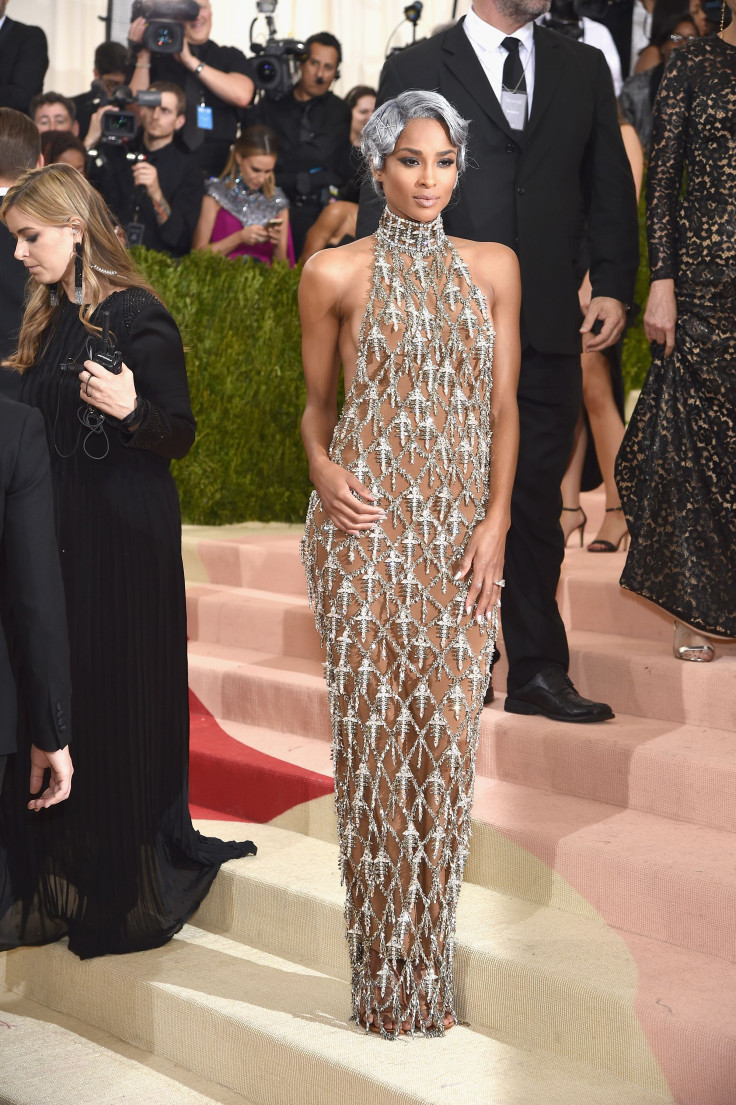 Ciara's going to have to switch up her custody battle strategy if she hopes to win against ex-fiancé Future in court. The pair faced off over their son Monday, and it's not looking good for the mother-of-one.
TMZ reported that the Ciara initially set out to gain full custody of the son she and Future share. The singer, 30, claimed her former beau has been absent through much of Future Zahir Wilburn's life. She and her lawyers slammed him for being a bad father and an even worse person. Still, the publication notes that California state courts tend to gravitate toward joint custody, and this case is no different. The judge rejected the arguments of both Ciara and her legal counsel.
Custody isn't the only thing Ciara and Future, 32, are feuding over. On April 13, TMZ reported that Future filed a lawsuit of his own against Ciara. In the documents, filed in response to an on-going defamation suit launched by the "Body Party" singer in January, the "Stick Talk" rapper tackled his ex's claims that he damaged her career by discussing their custody woes on social media. As was reported by E! Online, the rapper tweeted that he had been barred from seeing baby Future, calling the mother of his third child a "b----." He also shared with his 2.45 million followers that the custody battle began over a mere "[$]15k a month." Future claimed that this had been going on for more than a year. He stated that it would be impossible to cause any damage, as Ciara's career ended long ago. The publication added that, while the Atlanta-based rapper called his former fiancée's fan base "reasonably large," he had few favorable things to say about her most recent album, "Jackie." He called the project a "flop," adding that it's been nearly three years since Ciara won an award.
Despite his clear critique of his ex's body of work, Future claims that he is not the only one talking trash. On Feb. 2 TMZ reported that he found the entire legal situation to be "absurd." One source claimed that he was confused as to why his former fiancée was coming after him for speaking ill of her while she was criticizing his skills as a father. The source alleged that a majority of Ciara's trash-talking had taken place in her music, citing the lyrics to her hit single "I Bet," in which she croons about moving on from one lover to "somebody better."
Ciara also has been focused on her relationship with Seattle Seahawks star Russell Wilson. The pair got engaged in March. Wilson, 27, announced the news on Instagram, sharing a photo of his soon-to-be wife flashing her massive ring to the camera. According to People magazine, the NFL player surprised Ciara with a vacation after she attended Paris Fashion Week. The couple touched down in the Seychelles, according to her rep, where Wilson popped the question.
"She was shocked when they landed in the Seychelles at the exclusive resort North Island," a rep told People.
It remains unclear what the details of Ciara and Future's shared custody agreement are. The "I'm Out" singer has yet to comment on the judge's ruling.
© Copyright IBTimes 2023. All rights reserved.