Futures Edge up as Investors Await Data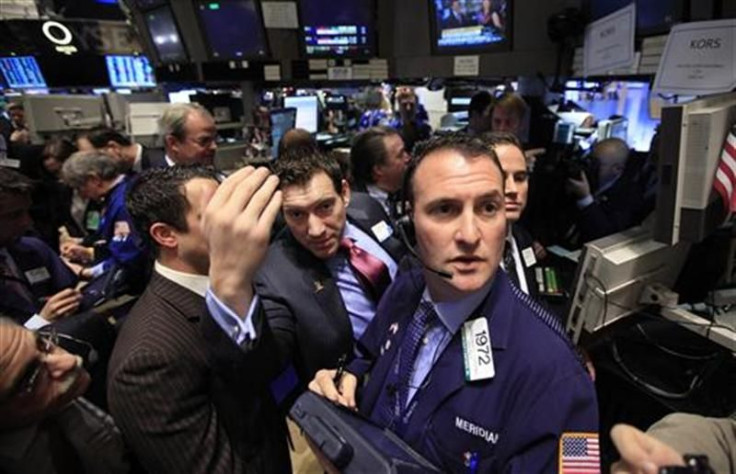 (REUTERS) -- Stock index futures were slightly higher on Thursday, following a market selloff in the previous session as Italian bond yields fell and investors awaited a new spate of data.
Italian yields fell from recent record highs at the short-term debt auction, but yields for 10-year paper remained near seven percent, a level near where other Eurozone governments have been forced to seek bailouts.
Concerns over the Eurozone sovereign debt crisis, which had receded recently, resurfaced Wednesday, sparking a one percent decline in major indexes. S&P 500 gains for the year were erased and the index pulled back below its 200-day moving average.
Wednesday's selloff followed the euro's slide to an 11-month low against the U.S. dollar, prompted by worries over the debt crisis.
Investors looked ahead to jobless claims data, due at 8:30 a.m. EST, which are seen rising to 375,000 from 364,000 in the previous week.
In addition, Chicago PMI data for December will come at 9:45 a.m. EST and is seen dropping to 61.0 from 62.6 in the previous month.
Also, November pending home sales are seen rising two percent, a small amount than in October. The housing data is scheduled for release at 10 a.m. EST.
Recent economic data, including the housing market, have been largely positive, contributing to Wall Street gains over the past month and the view that economic growth is picking up steam.
S&P 500 futures rose 3.8 points and were above fair value, a formula that evaluates pricing by taking into account interest rates, dividends and time to expiration on the contract. Dow Jones industrial average futures added 19 points, and Nasdaq 100 futures were up 6.5 points.
Before Wednesday's selloff, the S&P had risen for five straight sessions, and some traders saw the index as overbought. Many investors were not expected to make large bets until after the New Year, and trading volume has been low because of the holidays.
Fertilizer producer Mosaic Co. said late Wednesday it will cut production of phosphate, a key nutrient used for crop production, because prices have fallen to unsustainable levels.
Standard & Poor's placed Sears Holdings Corp.'s credit rating on review for a possible downgrade, saying the retailer's plan to close at least 100 stores may not do much to improve its performance.
U.S. stocks fell more than one percent on Wednesday putting the brakes one a hefty year-end rally.
(Reporting By Ryan Vlastelica)
© Copyright Thomson Reuters 2023. All rights reserved.