Gabby Petito's Cause Of Death Hints It Was Done With 'Lots Of Anger,' Says Expert
KEY POINTS
Teton County coroner cited manual strangulation as the reason for Petito's death
A legal expert said Laundrie will get the right to counsel if he is charged with homicide
The expert said it will be easier for officers to interview him if he is arrested for card fraud
After a Wyoming coroner revealed that YouTuber Gabby Petito was strangled to death, an expert says manual strangulation is "up close and personal" and is done with "a lot of anger and very targeted toward the victim."
"Manual strangulation is done with the hands, or body part, for that matter. You don't need anything outside of that," forensic pathologist Priya Banerjee told CNBC.
Banerjee, also a board-certified anatomic, added that it is notable the coroner was able to discern Petito's injuries despite the body being found three to four weeks after her death.
"I think it's important to know that, first of all, they were able to tell that she still had significant internal injuries, despite having decomposed, the body is not in the normal state after three or four weeks, so that's really critical," said Banerjee.
Teton County Coroner Dr. Brent Blue said Tuesday that Petito's cause of death was strangulation. He did not release any other information about the autopsy citing Wyoming state statute.
Petito, 22, was reported missing on Sept. 11 while on a cross-country road trip in a van with her fiance, Brian Laundrie. Her remains were recovered from a campsite in Wyoming on Sept. 19. Laundrie, who returned to Florida alone on Sept. 1, was reported missing on Sept. 14. He is still at large.
Meanwhile, a legal expert has explained why police have not yet charged Laundrie with homicide.
Ralph Cilento, a professor at John Jay College of Criminal Justice in New York, told Insider that he believes the charges would give Laundrie the right to counsel or the guaranteed right to an attorney appointed by a judge. But, that won't be the case if he was charged with bank card fraud alone.
"The reason why they did it for that and not the homicide is because if you swear a warrant out for him for homicide — and you indict him for that — you can't talk to him if absolute right to counsel attaches," Cilento told the news outlet.
He said it would be easier for authorities to interview him if he was arrested for bank card fraud. Charging him with debit card fraud was a "tactical decision" that would make it easier for authorities to track Laundrie as his name will show up in police databases as a wanted person, Cilento added.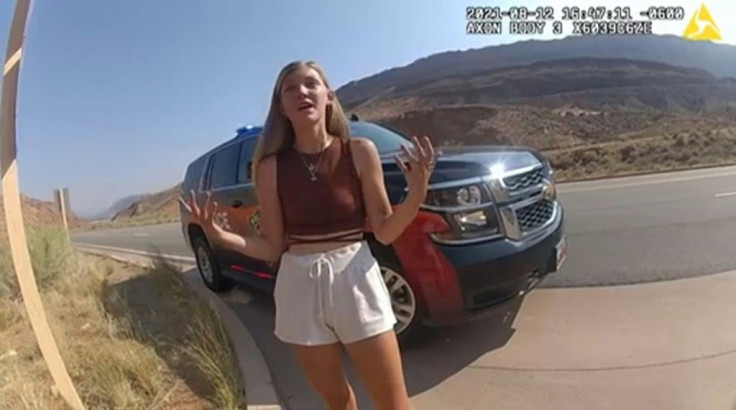 © Copyright IBTimes 2022. All rights reserved.
FOLLOW MORE IBT NEWS ON THE BELOW CHANNELS