Gal Gadot Defends Playing Cleopatra In Upcoming Biopic Following 'Whitewashing' Controversy
KEY POINTS
Gal Gadot has responded to the backlash over her casting as Cleopatra
She said she is "passionate" about the project and will make her own movie about the Egyptian queen
The film is scheduled to be released in 2022
Gal Gadot has defended her casting as Cleopatra in an upcoming biopic after the actress and director Patty Jenkins were accused of "whitewashing."
Speaking in an interview with BBC Arabic, the 35-year-old Israeli actress responded to the backlash over her portraying Cleopatra in the upcoming movie about the historic queen of Egypt from Paramount Pictures. Gadot revealed that they tried to find a Macedonian actress to play Cleopatra but were unable to cast one.
"First of all if you want to be true to the facts then Cleopatra was Macedonian. We were looking for a Macedonian actress that could fit Cleopatra. She wasn't there, and I was very passionate about Cleopatra," Gadot told BBC Arabic.
The "Wonder Woman 1984" star added that she hopes to honor the legacy of the Egyptian queen she admires so much through the biopic.
"To me, as a people lover, and I have friends across the globe, whether they're Muslims or Christian or Catholic or atheist or Buddhist, or Jewish of course, people are people, and with me, I want to celebrate the legacy of Cleopatra and honor this amazing historic icon that I admire so much," Gadot shared.
Despite the criticism, the actress made it clear that she is not going to back down from the project and will make her "own" Cleopatra movie.
"But you know, anybody can make this movie, and anybody can go ahead and do it. I'm very passionate that I'm going to do my own too," Gadot said.
The controversy erupted in October when Jenkins announced that she will be teaming up with her "Wonder Woman" partner for the Cleopatra film. Several critics said that Gadot's casting is a step backward, while filmmaker Lexi Alexander said that "a Black actress should be cast" to portray the Egyptian queen.
"I love embarking on new journeys, I love the excitement of new projects, the thrill of bringing new stories to life. Cleopatra is a story I wanted to tell for a very long time. Can't be more grateful about this A team!! @PattyJenks @ParamountPics#AtlasEntertainment #LaetaKalogridis," Gadot wrote on Instagram after her casting was announced.
The film is scheduled to be released in 2022.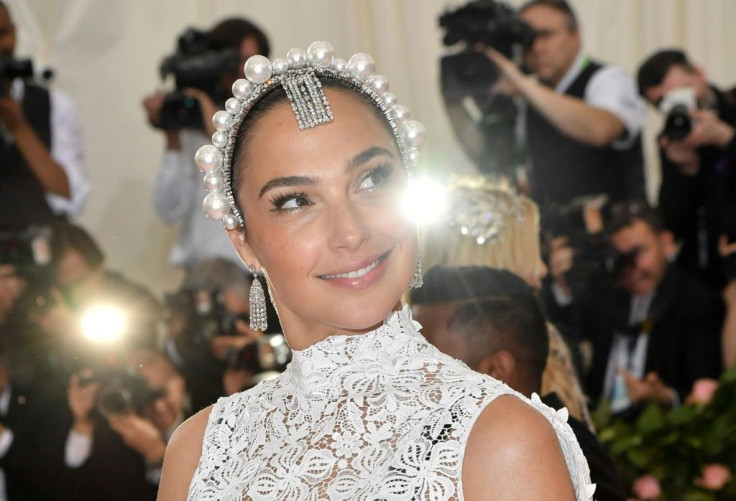 © Copyright IBTimes 2023. All rights reserved.
FOLLOW MORE IBT NEWS ON THE BELOW CHANNELS