Gal Gadot On Zack Snyder's 'Justice League' And Possibility Of 'Wonder Woman 3'
KEY POINTS
Gal Gadot is really happy to know that Zack Snyder will be showing his version of "Justice League" to the world
Gadot also noted she did not do not shoot any additional footage for the four-episode project
The actress admitted that she has no idea if there would be a third "Wonder Woman" movie
"Wonder Woman" star Gal Gadot has revealed that she is really happy to know that Zack Snyder will get a chance to show his version of "Justice League" to the world when it comes out on HBO Max in March 2021.
Speaking in the latest episode of Variety and iHeart podcast "The Big Ticket," the 35-year-old actress discussed Snyder's "Justice League" and the possibility of a third "Wonder Woman" film. When asked how excited she was to know that Snyder's version of the film will be out next year, Gadot said that she's "happy" for the "300" helmer for getting the opportunity to release his interpretation of the project.
"I am very excited and I am very happy for him that he got the opportunity to show his own version of the movie. So, I'm super excited and I can't wait to watch it," Variety quoted Gadot, as saying.
The actress also revealed that she did not film additional footage for the four-episode project.
Gadot also confirmed that she indeed took part in the Warner Bros.' investigation regarding Joss Whedon's alleged toxic behavior on the "Justice League" set.
"I know, they have done a thorough investigation even just by how much time I have spent with them. I am curious to know what would be the outcome," Gadot added.
During the discussion, the "Keeping Up With The Joneses" star also admitted that she doesn't have any idea when "Wonder Woman 3" is going to happen because she and Patty Jenkins have never talked about it.
"I don't know, it's interesting. We don't talk about it. But yes, we have no idea. I would love to do another one because the story is great and with Patty of course. But we don't know, we'll just have to wait and see," Gadot said.
When the host said that he would love to see the third movie, Gadot said that she "wants to see the third movie too" because "it would provide a great closure" to the story.
The acclaimed actress is currently busy promoting her latest movie "Wonder Woman 1984," which also stars Chris Pine, Pedro Pascal and Kristen Wiig in pivotal roles.
"Wonder Woman 1984" is scheduled to release on the big screen and HBO Max on Dec. 25.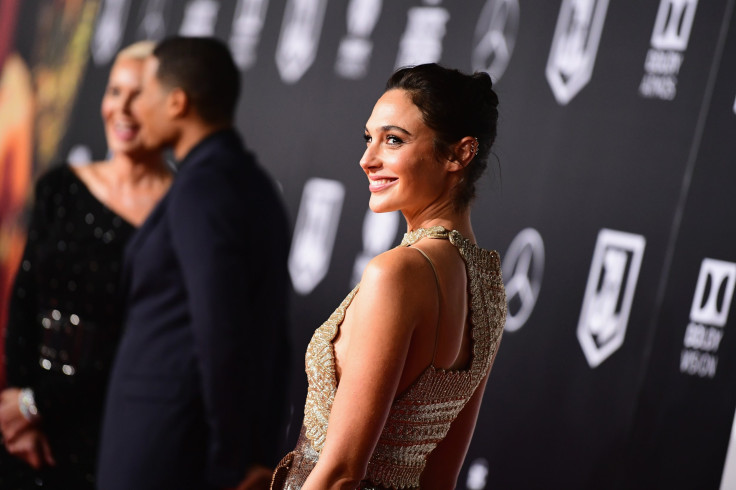 © Copyright IBTimes 2023. All rights reserved.