'Game Of Thrones' Actress Gwendoline Christie Models For Vivienne Westwood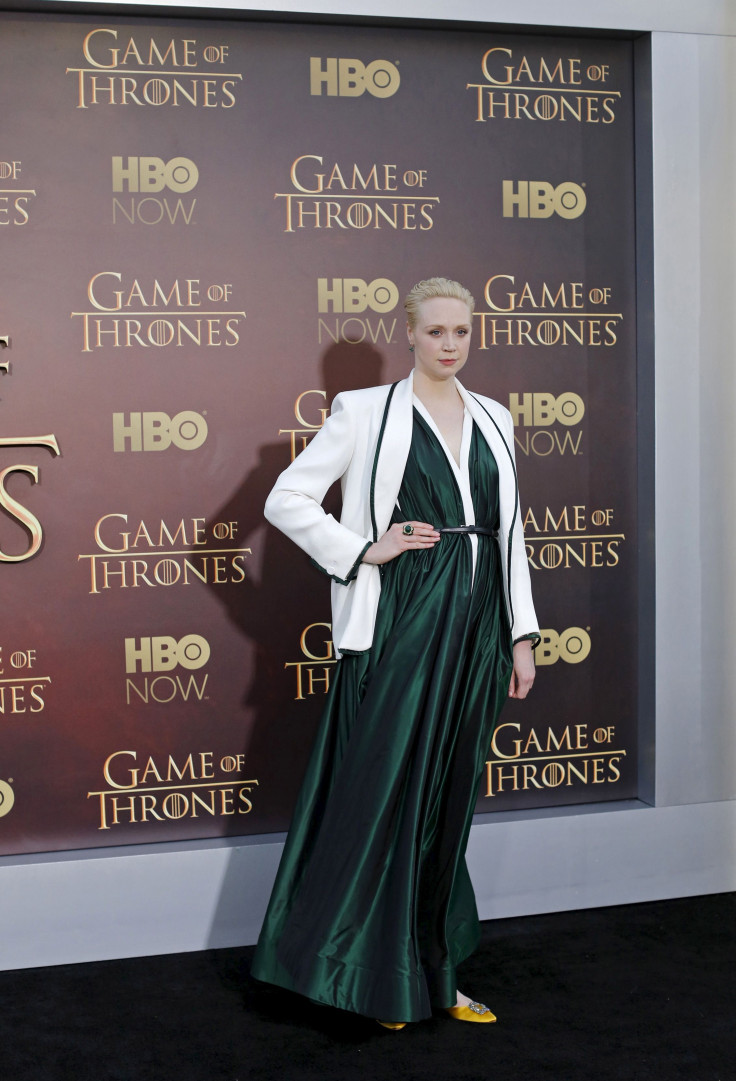 "Game of Thrones" star Gwendoline Christie has broken into high fashion as the new face of Vivienne Westwood. She plays Brienne of Tarth in the popular HBO series and isn't exactly portrayed as the most beautiful lady in the land of Westeros. But in real life, Christie proves that she really is "Brienne the Beauty" in the latest Westwood campaign.
"I love the 'unisex' theme of this collection. It is so relevant for Vivienne Westwood to reassert their activist mindset and create a collection that takes us beyond our current gender stereotypes with beauty and intelligence," Christie told the Guardian. A promotional photo shows the actress with messy short hair and smoky eyes while posing in a deep blue off-shoulder dress.
The collection boasts trousers meant for women, and Westwood also dared to release dresses for men. She explained that her intention was for both the man and the woman to look like a king or a queen and vice versa. She thought Christie would be a perfect fit for the collection and the actress happily accepted the invitation. She told the Hollywood Reporter that working with the designer fulfilled a childhood dream.
Christie is no stranger to androgynous dressing due to her time in "Game of Thrones." Her character, Brienne, is an unusually large woman who goes around dressed like a knight. She is high-born but she shunned corsets and gowns for leather and armor. Because of her mannish build and features, she has become more comfortable dressing like a man. She has also learned to fight and become one of the best warriors to wield a sword in all of Westeros.
Despite looking and acting like a man throughout most of the series, Brienne's femininity also shines through. She shows an undying affection for Renly Baratheon, who once danced with her at a ball to save her from the taunting and mockery of the other young boys. She also made a connection with Catelyn Stark, played by Michelle Fairley, a woman who dedicated her life to her husband and children.
Christie's character transcends gender stereotypes in many levels on the show, and with Vivienne Westwood, she is doing the same in real life. The designer is described by THR as a "Game of Thrones" fan.
This month, Christie returns to the sword and armor as filming begins for season 6 of "Game of Thrones." The series is expected to return next spring on HBO.
© Copyright IBTimes 2022. All rights reserved.
FOLLOW MORE IBT NEWS ON THE BELOW CHANNELS