'Game Of Thrones' Author George R.R. Martin Is 'Not Dead Yet'; Responds To Rumors After Death Of Beatles Producer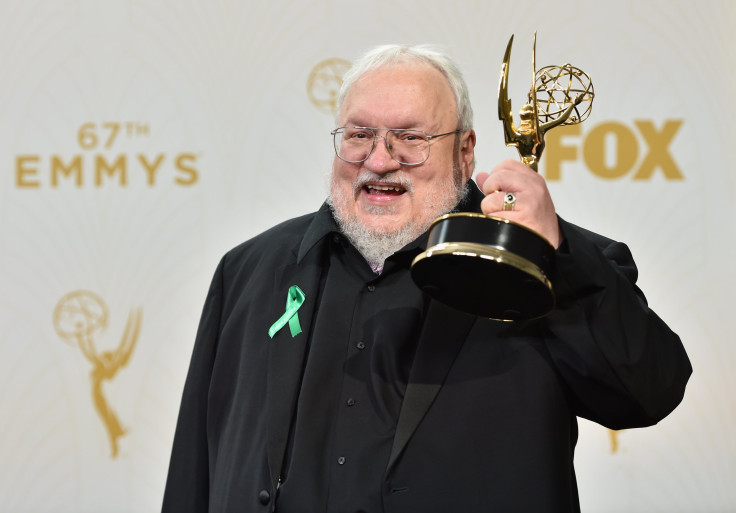 George R.R. Martin is "not dead yet." That's what the "Game of Thrones" author wanted fans to know after it was rumored the 67-year-old writer had died. In fact, it was an iconic Beatles producer, whose name is similar to the "GoT" author's, who died Wednesday at the age of 90.
"It was Sir George Martin, of Beatles fame, who has passed away. Not me," the New Jersey native confirmed in a LiveJournal blog post. "He will be missed. I never met Sir George (I did meet Paul McCartney once, for about a minute while waiting for the valet to bring my rental car up at the Four Seasons in Beverly Hills), but like many millions of others, I loved the Beatles, and Martin's contribution to their music is worthy of recognition and honor."
The mastermind behind the Westeros world went on to affirm that he is, in fact, very much alive.
"I am still here, still writing, still editing, still going to movies and reading books and I expect to hang around for quite a while yet, thank you very much," he assured concerned fans. Martin went on to say that it was "strangely moving" to see how many people around the world were deeply worried about his well-being. "I have to go with Mark Twain and insist that the rumors of my death have been greatly exaggerated," he noted. "But thank you all for caring."
So fret not, "Game of Thrones" fans! A sixth novel is still on it's way, according to Martin. But if the author does tragically meet his untimely fate, he revealed during an interview with Entertainment Weekly that he has a backup plan for completing the mystical series.
"['Game of Thrones' showrunners] David Benioff and Dan Weiss know some of [the ending]," he promised frazzled fans, "which the fans are very worried about in case I get hit by a truck."
George R.R. Martin, always thinking ahead!
"Game of Thrones" will return with its Season 6 premiere on April 24 at 9 p.m. EST on HBO.
© Copyright IBTimes 2023. All rights reserved.