'Game Of Thrones' Author George R.R. Martin Releases 'The Winds Of Winter' Sneak Peek; When Will The Book Come Out?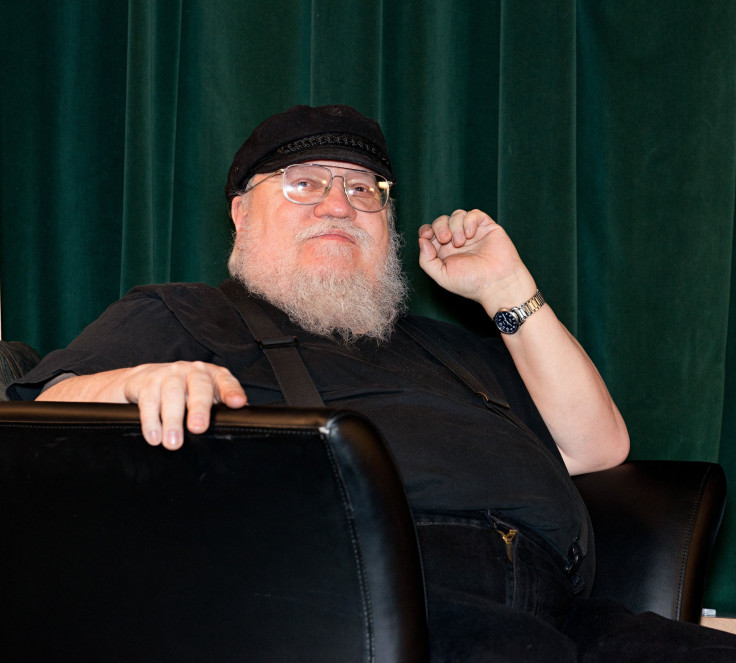 Brace yourselves, "Game of Thrones" fans — "The Winds of Winter" is coming. Author George R.R. Martin has been hard at work on the latest installment in his "A Song of Fire and Ice" series, which may be closer to release than we think.
In a post on his Live Journal blog Wednesday, Martin shared an important update on the book's progress. The intention of the post was to allow the Emmy Award winner to direct fans to his website, which he admits he does not update "as often as I should." In addition to offering his apologies and providing "Game of Thrones" junkies a new outlet for information, Martin, 67, shared news about "The Winds of Winter." While the book is not yet finished, nor does it have a release date, it is in the works. In an effort to quell the impatience of fans everywhere, the New Jersey native shared yet another chapter of the book, which can be read here.
"You want to know what the Sand Snakes, Prince Doran, Areo Hotah, Ellaria Sand, Darkstar, and the rest will be up to in 'Winds of Winter'? Quite a lot, actually. The sample will give you a taste," Martin said. "For the rest, you will need to wait. And no, just to spike any bulls--- rumors, changing the sample chapter does NOT mean I am done. See the icon above? Monkey is still on my back...but he's growing, he is, and one day…"
While Martin is less than diligent with his website, he's been careful to keep eager fans of both HBO's "Game of Thrones" and the "A Song of Ice and Fire" books in the loop as best he can. On Feb. 25, he sat down with IGN to discuss his forthcoming novel, opening up about a major plot twist he planned to include. In typical Martin fashion he gave away very little, but did say that it would involve "a couple of characters," one of whom had been killed off in "Game of Thrones," but lived on in the books. He also confirmed once and for all that the show had gotten ahead of the novels, saying his revelation would tell fans little about whom the plot twist may involve.
"I have decided to do that, yes. Will you know it? I don't know. It's fairly obvious because it's something that involved a couple characters, one of whom is dead in the show but not dead in the books. So the show can't do that, unfortunately, because they've killed a character I have not killed," he explained. "But that doesn't narrow it down much because at this point there are like, 15 characters that are dead in the show but still alive in the books. I get all this stuff about being bloody minded, but [showrunners] David [Benioff] and Dan [D.B. Weiss] are bloodier than I am."
While you await the release of "Winds of Winter," you can catch Season 6 of "Game of Thrones" on HBO. The show airs Sundays at 9 p.m. EDT and is also available for streaming on HBO Go.
© Copyright IBTimes 2023. All rights reserved.
FOLLOW MORE IBT NEWS ON THE BELOW CHANNELS