'Game Of Thrones' Author George R.R. Martin Thanks Fans For Support After 'The Winds Of Winter' Update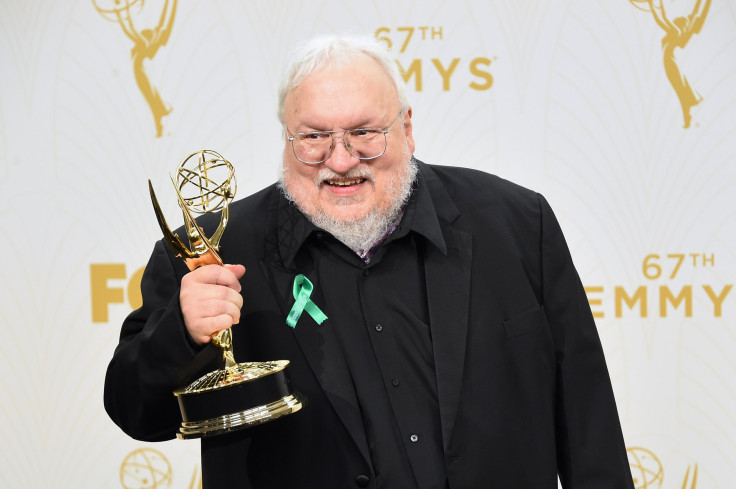 "Game of Thrones" fans have been clamoring to find out when author George R.R. Martin will release his next "A Song of Ice and Fire" book. They finally received an update Saturday about book six, "The Winds of Winter", but the news wasn't what most wanted to hear. Despite being the bearer of bad news, the 67-year-old writer took to his "not a blog" again Sunday to thank fans for their outpouring support.
"Thank you all, so very much. There were 40 pages of screened comments on the post by the time I logged on this morning," Martin wrote. "I haven't even been able to read half of them yet."
While he explained that he was grateful for all the backing, he also revealed that he was a little bogged down because his "loyal minions" who help run the blog are off for the holiday weekend. Because of that, he wrote that he would be closing comments on his Saturday post.
"Lest I have even more messages to deal with," Martin added. "But I cannot tell you how much I appreciate all kind words and good wishes."
As previously reported, Martin didn't have good news for those hoping to read his latest book, "The Winds of Winter," before Season 6 of "Game of Thrones." He confirmed that the sixth book in his series is "not finished." The HBO series will go past the author's novels in the upcoming installment, meaning that the ending of "A Song of Ice and Fire" will likely be spoiled for whoever has been reading along. No new book also means that every single viewer will be in the dark about the plot of the show.
"Believe me, it gave no pleasure to type those words," he continued. "For months now I have wanted nothing so much as to be able to say, I have completed and delivered 'The Winds of Winter' on or before the last day of 2015. But the book's not done. Nor is it likely to be finished tomorrow or next week."
Martin had canceled appearances and held off from writing an episode of "Game of Thrones" Season 5 in order to work on his book. However, he still missed his deadlines.
While fans won't be reading Martin's book anytime soon, he did release an excerpt from it in April for those hungry for any little piece of "The Winds of Winter" they can get. You can read it HERE.
"Game of Thrones" Season 6 premieres on HBO in mid-April.
© Copyright IBTimes 2023. All rights reserved.