'Game Of Thrones' Producers Correctly Guess Who Is Jon Snow's Real Mother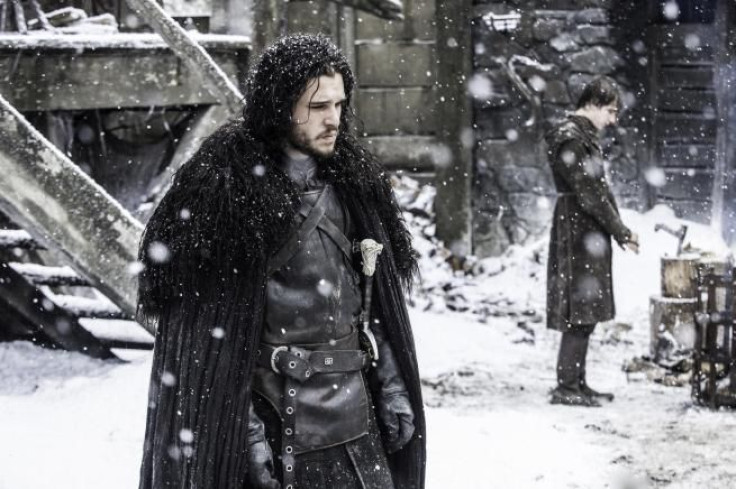 Apart from author George R.R. Martin, there are at least two other people, who know who Jon Snow's real mother is. "Game of Thrones" TV series creators D.B. Weiss and David Benioff shared that they needed to guess Jon Snow's real origins before the author agreed to let them make a screen adaptation of his novels.
The Sydney Morning Herald shared a video from the ABC program "The Writer's Room." In the clip, Weiss and Benioff are speaking about the work they have done in the highly successful HBO fantasy drama "Game of Thrones."
"Who is Jon Snow's real mother?" Martin reportedly asked Weiss and Benioff. They said that they had been pitching ideas for the TV series for five hours before the author dropped the big question. They said that after studying the books for so long, they made an educated guess. Luckily, they guessed right and they were allowed to produce the massively successful show.
Unfortunately for fans of both the books and the TV series, the three men have so far not revealed the truth about Jon Snow in their works. The TV show has just concluded its fifth Season and Martin is currently writing the sixth book instalment. His book series titled "A Song of Ice and Fire," is the basis for the TV show, which takes its name from the first book in the series.
Jon Snow has become one of the most loved characters in the show, as well as one of the most speculated ones. First of all, he is known only as the bastard son of Ned Stark, the now deceased Lord of the North. Stark never revealed who Jon's mother was, while his wife was led to believe that it was just some common wench he met during the war.
One of the more popular fan theories is the R+L=J theory. It speculates that Ned's sister Lyanna Stark had a relationship with Prince Rhaegar Targaryen before he met his demise during Robert Baratheon's rebellion. Lyanna also passed away during the rebellion under dubious circumstances and many fans are speculating that she passed on while giving birth to Jon Snow.
At the moment, Jon is again in the center of speculations after his character was stabbed at the end of both the last published book, and in the last aired episode of the TV series. The much awaited sixth novel, titled "Winds of Winter," is still currently in production, while no release date has been set.
Meanwhile, Season 6 of "Game of Thrones" has started filming, and is expected to air in spring 2016 on HBO.
© Copyright IBTimes 2023. All rights reserved.