'Game Of Thrones' Season 4 Spoilers: Episodes 1-4 Titles And Synopsis Leaked Online; What Will Happen When 'GoT' Premieres April 6?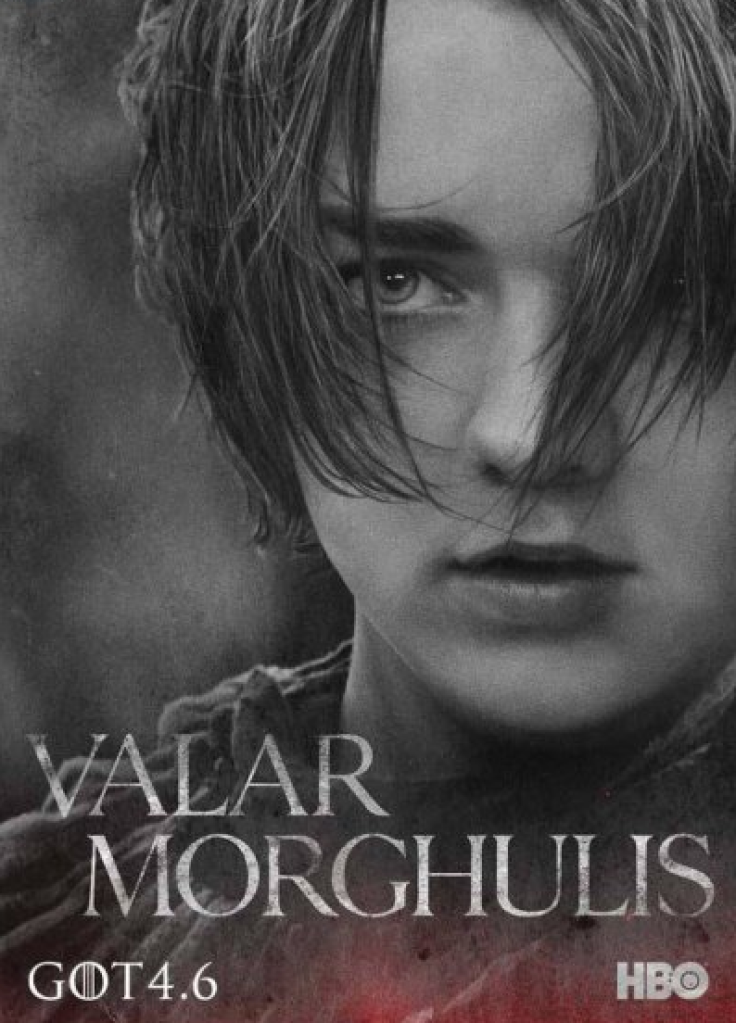 Winter is coming in the world of Westeros, so you may want to reconsider putting your snow pants away just yet. That's right, fans of the HBO epic fantasy series are one month away from seeing their favorite characters once again. So, in order to celebrate we've decided to bring you some information about the upcoming season. Here's what fans can expect in Season 4 of "GoT" from title names to episode synopsis, we've got you covered:
Episode 1 of the new season will be premiering Sunday, April 6 EST, but we're sure you already have that written down in your calendar since the date was released. The first episode of the season is titled "Two Swords," and will be written and directed by David Benioff and D.B. Weiss. According to the official synopsis, "Tyrion (Peter Dinklage) will be welcoming a guest to King's Landing."
Meanwhile, at Castle Black, Jon Snow (Kit Harington) will find himself very unwelcome. The last time we laid our eyes upon Ygritte's man, he was suffering from an arrow wound she had inflicted. Hey, sometimes love hurts. Fans will also get to see their beloved Dragon Queen in episode 1, when Dany (Emilia Clarke) is pointed to Meereen, the mother of all slave cities. If she is to conquer Meereen, Dany could ultimately be "provided with enough ships to sail to Westeros and reclaim the Iron Throne." Arya (Maisie Williams) will also be making her Season 4 debut as she runs into an old friend during "Two Swords."
Episode 2, "The Lion and the Rose," was directed by Alex Graves and written by George R. R. Martin. The show will air April 13 and starts off on a satirical note, according to the synopsis. "Tyrion lends Jaime (Nikolaj Coster-Waldau) a hand" in episode 2. This is a bit ironic considering Jaime had continuously mocked his brother for being small in stature all his life. After the blond hunk got his right hand cut off, the playing field has finally been leveled.
"Joeffrey (Jack Gleeson) and Margaery (Natalie Dormer) will host a breakfast" in episode 2. Perhaps that's where "GoT" had gotten its title from. While the little tyrant King is as brutal and he is cranky, his fiancée has a calming effect to counteract his harsh behavior. "At Dragonstone, Stannis (Stephen Dillane) loses patience with Davos (Liam Cunningham), and Ramsay (Iwan Rheon) will find a purpose for his pet." Last but not least, fans will get to see Bran (Isaac Hempstead Wright) figure out that he must get north of the Wall.
Episode 3 of Season 4 is titled "Breaker of Chains" and will air Sunday, April 20. This is the episode where Tyrion will be "pondering his options." His father, Tywin (Charles Dance), will extend an olive branch—but to whom? Sam (John Bradley) will discover that Castle Black isn't as safe as they thought, which is when he and John will devise a bold plan to escape. Fans will also get to see The Hound (Rory McCann) and Arya interact as the fighter teaches the brave girl "the way things are." Dany will also be making tough decisions in episode 3 as she chooses a champion.
On Sunday, April 27, "GoT" will air episode 4, "Oathkeeper." The show will follow Dany as she attempts to balance justice and mercy. Fans will also get to see Jaime and Brienne (Gwendoline Christie) reunite as the Lannister tasks her with his honor. Jon will gather up volunteers, presumably to leave Castle Black, as his brother Bran, Jojen (Thomas Brodie-Sangster), Meera (Ellie Kendrick) and Hodor (Kristian Nairn) stumble upon shelter. This episode will be written by Bryan Cogman and directed by Michelle MacLaren.
Are you excited to "Game of Thrones" to return to HBO? Let us know your predictions for Season 4 in the comments section below.
© Copyright IBTimes 2023. All rights reserved.