'Game Of Thrones' Season 5: Lena Headey, David Nutter Discuss Cersei Lannister's 'Walk Of Shame'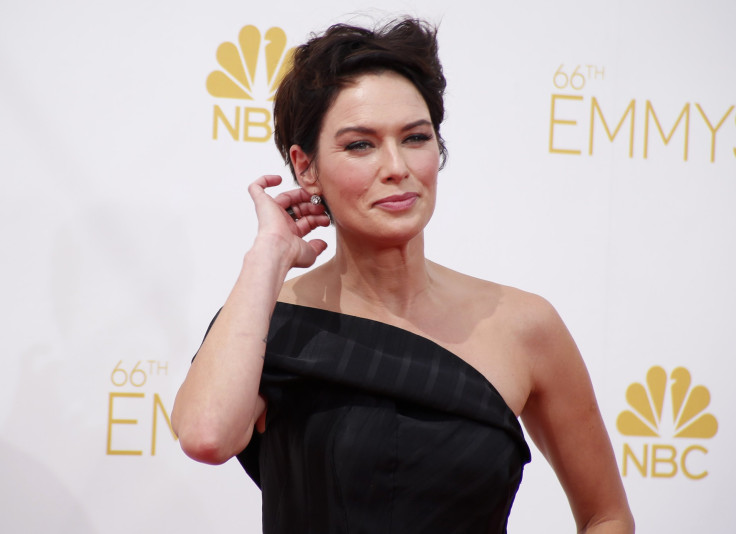 Lena Headey, who plays Cersei Lannister on the HBO television series "Game of Thrones," recently spoke about spiders on the rooftops and other challenges while filming her crucial scene in Season 5 finale. Episode director David Nutter also shared his thoughts about what it was like to film that scene. [Spoiler alert]
Cersei Lannister had to go through the crowds of Kings Landing without her clothes to atone for her sins in the season's final episode. Speaking to Variety, the actress revealed that one of the most challenging aspects of that scene was being aware of spiders on rooftops that "like to drop unexpectedly."
Headey said that she always knew this scene was coming and had talked about it with executive producers D.B. Weiss and David Benioff when they first met. The actress described the scene as a "very painful, yet important journey" for her character.
Describing what was going on in the mind of her character during the walk, Headey said that the sole objective of Cersei at the end of the walk was to be able to hold her son again and make sure that he is OK. The actress is said to have told Nutter that her character just needs to walk, without turning her head or making eye contact with the people of King's Landing. According to the report, the character was able to "maintain her pride and power" during the walk in the books and this was what the actress was supposed to convey in the scene.
Nutter told Variety that it was "toughest scene" to film in the episode. He said that it was important for him to be able to "sell what she was going through emotionally and physically" in the scene. The director praised Headey for being the "most talented actress" he has ever worked with. "She really can provide magic," Nutter said about the actress, adding that she "leads with her heart" and "gets invested in what she's doing."
Cersei's walk of shame is apparently based on real historical events. According to the Wrap, adulterers in the medieval period were given the same punishment. The walk was expected to shame the woman publicly and be a lasting reminder of her behavior.
The Season 5 finale featured some of the most humbling moments for Cersei Lannister, which may leave a lasting impact on her. But Headey said the character can never "truly be broken."
© Copyright IBTimes 2023. All rights reserved.