'Game Of Thrones' Season 6: First Two Episodes Almost Done; 400 Extras Film Scene In Northern Ireland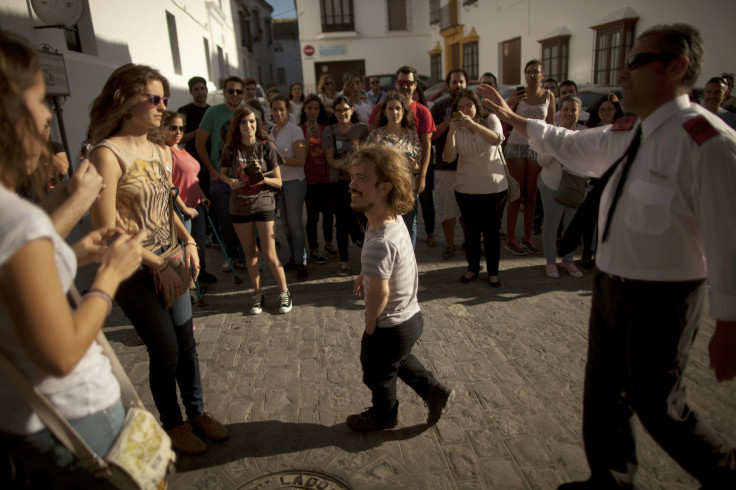 Filming of the first two episodes of "Game of Thrones" Season 6 is almost complete, according to director Jeremy Podeswa. A leaked report from the set in Northern Ireland suggests that the cast and crew filmed a scene with 400 extras recently.
Podeswa is the director for the first two episodes of the show. In an interview with Yahoo, the director said that he is "more than halfway through" the filming already. The filming is said to be taking place in both Belfast, Ireland and Spain. The director described his schedule as "complicated," as it requires him to keep travelling between the two cities.
The director teased that the premiere episode of the next season "starts with a bang" as there is very little "expository stuff" to explain the setting and the background. Podeswa said that he was "equally nervous and excited" because this is the first time that fans of the franchise have no idea about what will happen next, as the show has overtaken "A Song of Ice and Fire" book series.
Podeswa described "Game of Thrones" Season 6 as an "ambitious season," which has a "big and expansive" setting and a storyline that is "propulsive and moving forward." Each character on the show is said to have a "really great story" in the next season. The director did not comment on the fate of Jon Snow (Kit Harington).
Most of the cast members are currently busy filming their scenes. Dean-Charles Chapman (Tommen Baratheon) shared a picture from the production set on his Instagram page. "Tommen's fashion game is tight," the actor said in the post, which has a picture of his boots from the show.
According to a report by BallymenaTimes, filming for the show is currently taking place between Glenarm and Ballygalley in Northern Ireland. A scene with 400 extras was reportedly filmed recently at a privately owned land near Sallagh Road.
The report does not reveal which of the cast members filmed their scenes at this location. Pictures from the location show that it looks similar to the landscape where Daenerys Targaryen (Emilia Clarke) was last seen. Clarke recently shared a picture on Instagram of her getting ready to film her scenes for "Game of Thrones" Season 6.
© Copyright IBTimes 2023. All rights reserved.