'Winds Of Winter' Spoilers: Presumed Dead Character Still Alive, George R.R. Martin Confirms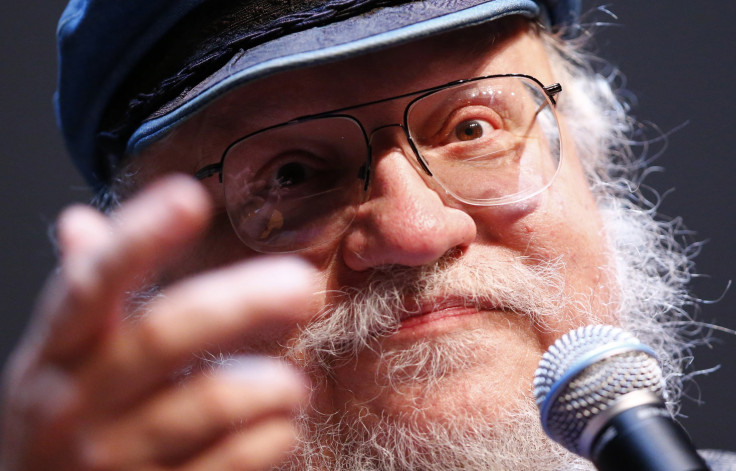 Fans had assumed that "Game of Thrones" Season 5 had revealed the death of a major character in the forthcoming book "Winds of Winter." Author George R.R. Martin has now confirmed that this is not true and the character is still alive in "A Song of Ice and Fire" book series.
[Spoiler alert]
Responding to a question by one of the fans on his blog, Martin said that although Stannis Baratheon (Stephen Dillane) appeared to have been hacked to death by Brienne of Tarth (Gewndoline Christine) in "Game of Thrones" Season 5, the character is still alive in the book series. The character was presumed dead in not only the TV series but also in the books.
In the book series Jon Snow had received a letter from Ramsay Bolton stating that Stannis was defeated in battle and that he was dead. There was no other event or scene in the books to confirm the death of Stannis and so there was still the possibility that the letter may have been a fake or the possibility that Ramsay lied.
Martin's response now confirms that Stannis will be alive in "Winds of Winter." The author recently read a chapter from his forthcoming book at the Sasquan science-fiction convention. According to GeekWire, the chapter he read at the event was about Princess Arianne Martell of Dorne.
The author also answered some of the questions by the fans after reading the sample chapter. Talking about the "Game of Thrones" TV series overtaking his books, Martin said that the show was moving like a "locomotive, or sometimes a jet locomotive."
Martin pointed out that while he was writing a 1500 page novel, the showrunners were writing 60 page scripts for each season, making it easier for them to come out with a new season every year. The author said that there was a time when he was worried about the TV series overtaking the books, but later felt that he is going to continue to write his books, while the TV show producers can tell "their story" and continue to adapt his books.
The "Game of Thrones" producers David Benioff and D.B. Weiss have supposedly spoken to the author about how the books series ends. Martin has still not committed a specific release date for "Winds of Winter."
© Copyright IBTimes 2023. All rights reserved.
FOLLOW MORE IBT NEWS ON THE BELOW CHANNELS