'Game Of Thrones' Season 6 Spoilers: 5 Questions We Want Answered With Bran's Storyline In Episode 2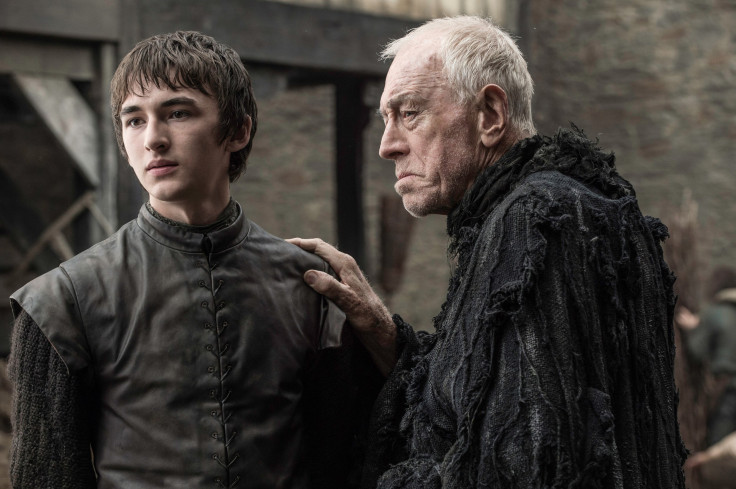 Winter is coming and Bran Stark (Isaac Hempstead Wright) could hold the key to stopping the long winter from consuming all Seven Kingdoms of Westeros on HBO's "Game of Thrones" Season 6. After being away for all of Season 5, Bran will be back next week in episode 2 and fans will get to see what he's been up to with the Three-Eyed Raven (Max von Sydow).
The synopsis for episode 2 says Bran will be training with the Three-Eyed Raven. The Three-Eye Raven is expected to be teaching Bran how to master his abilities as a warg and how it could come in handy in the war to come. Fans were got a sneak-peek at Bran in the episode 2 promo video, where he is waking up from a vision. Before Bran reintroduces himself to viewers, here are five questions we hope get answered next week in Bran's storyline.
What Happened In The Tower Of Joy?
One of the most anticipated scenes in Season 6 is the possibility that "Game of Thrones" fans can finally get to see what went down at the Tower of Joy during King Robert's Rebellion. Set photos and trailers have shown that a flashback to this will happen at some point this season. The Tower of Joy is key to the "R+L = J" theory, which suggests that Jon Snow (Kit Harington) is actually the son of Ned Stark's (Sean Bean) sister Lyanna and Rhaegar Targaryen. Could this scene be showed very early on to show just how far Bran has come in his training with the Three-Eyed Raven?
How Can The White Walkers Be Stopped?
The White Walkers have invaded once before and they're making their way south again for the first time in thousands of years. Bran will be able to see what happened in the past and how the army of the dead was able to be stopped early in history. So far, we know that fire, dragon glass, and Valyrian steel seems to do the trick. However, the White Walker's are marching on the Wall in large numbers so those in Westeros might need some more methods to be able to successfully fight off the White Walkers.
Is Jon Snow Alive Or Dead?
While Melisandre (Carice Van Houten) is the likely candidate to get this question answered, it's possible this could eventually fall to Bran. If Melisandre doesn't bring Jon Snow back, many fans are hopeful that maybe we can see Bran warg into the body of his brother and lead the attack in the Great War. We've seen Bran control Hodor's (Kristian Nairn) body before, so why can't he take over Snow's? Since he'll also be able to see throughout time, perhaps a glimpse of the future could also show if Snow is alive or not.
When Will The Seven Kingdoms Unite Against The White Walkers?
Royal families constantly feud and betray one another throughout the Seven Kingdoms. However, soon they'll have to put their personal problems to the side and fight side-by-side when the army of the dead starts to head south. The series appears to be heading into its final chapters, so maybe one of Bran's vision can shed some light on when the Great War will start to happen and how exactly these kingdoms will all come together.
Where is Rickon?
While Bran was missing for all of Season 5, his younger brother Rickon (Art Parkinson) hasn't been seen since Season 3. The last time we saw Rickon he was travelling south with Osha (Natalia Tena) to get somewhere safe. Fans have no idea what ever became of Rickon and it would be nice to see what happened to the other member of the Stark family.
Watch the promo video for episode 2 below:
"Game of Thrones" Season 6, episode 2, airs May 1 on HBO at 9 p.m. EDT.
© Copyright IBTimes 2023. All rights reserved.
FOLLOW MORE IBT NEWS ON THE BELOW CHANNELS