'Game Of Thrones' Season 6 Spoilers: Beric Dondarrion, Siege Of Riverrun And Best Moments From 'No One'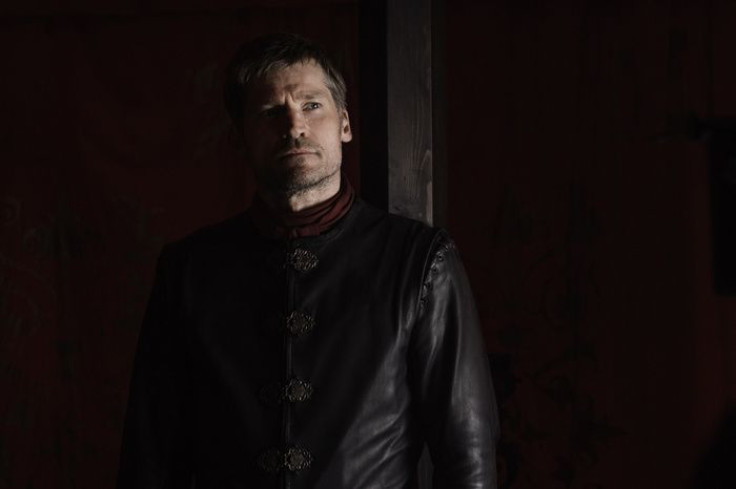 Cersei Lannister threatened violence, but the "Game of Thrones" showrunners decided to take a light-hearted approach in advancing the story in Season 6, episode 8. It was a surprising move, considering there are only three episodes left in the season and 16 in the entire series. In the HBO show's latest installment, titled "No One," the siege of Riverrun was over before it began while Arya Stark received some much-needed direction.
Warning: "Game of Thrones" Season 6 spoilers ahead.
The Siege of Riverrun
Before the siege, Jaime Lannister (Nikolaj Coster-Waldau) and Brienne of Tarth (Gwendoline Christie) are reunited. It isn't quite as warm as previous reunions during "Game of Thrones" Season 6, unfortunate for anybody rooting for a relationship between Jaime and Brienne. The two are tasked with accomplishing things that put them at odds. Brienne attempted to return Oathkeeper because she completed her task of rescuing Sansa Stark (Sophie Turner), but Jaime told her to keep the Valyrian steel sword. As Brienne and Jaime have a conversation full of details about lifting the siege and recruiting the Tully army on behalf of Sansa, the two characters share a lot through their body language. It's a bittersweet reunion because Jaime has committed himself to Cersei (Lena Headey) while Brienne has pledged her loyalty to Sansa.
With so much unsaid between the two, Brienne departs to try to convince Brynden "Blackfish" Tully (Clive Russell) to surrender Riverrun and head north with his army to Winterfell with Jaime's blessing. The Blackfish is as stubborn as the day is long, so it's no surprise that Brienne has to work really hard to convince him to just read a letter. Even then, it's not enough to persuade him.
Coster-Waldau gets major props for his portrayal of Jaime in this episode. Jaime has always been an interesting character beyond the fact he loved his twin sister, Cersei. Despite being a Lannister and mostly portrayed as a villain, there's a good person hidden somewhere within Jaime. For example, he did kill the Mad King after his dastardly deeds became too much to bear. At the same time, Jaime's action could be seen as opportunistic grab at power for his family. So there's a conflict as to whom Jaime is as a person and how he is seen by the public. The actor captures that conflict during his chat with Lord Edmure Tully (Tobias Menzies). Jaime knows he has done terrible things, but they are at war. More important, the current war is keeping him from Cersei, the only person who truly matters to Jaime. If he had to kill every Tully to get back to Cersei, he would do it without hesitation.
Understanding that conviction leads Edmure to lift the siege with just a few words. The Blackfish figures this would be a trap as it would give the Lannister army enough time for an attack with the drawbridge down. Instead, Edmure is welcomed as the lord of Riverrun. Before anybody can rejoice over his return, Edmure commands his forces to lay down their arms and capture the Blackfish. In an instant, the Lannister and Frey army have taken back Riverrun.
Stubborn to the figurative and literal end, the Blackfish chooses to stay and fight a losing battle, getting killed off-screen. Jaime spots Brienne as she is leaving on a boat. Instead of signaling his men to attack, he waves goodbye. It's one of many tender moments in the episode.
There was also plenty of humor in this installment. While "Game of Thrones" Season 6 has to wrap up several storylines, it spent some time with the incredibly perceptive and foul-mouthed Bronn (Jerome Flynn). After sneaking up on Podrick Payne (Daniel Portman), Bronn delivers some astute observations about a a possible relationship between Brienne and Jaime. That leads Bronn to teach Pod his dishonorable approach to fighting.
Coupled with the re-emergence of the Brotherhood Without Banners, a number of references to Catelyn Stark (Michelle Fairley) will likely fuel the ongoing speculation that Lady Stoneheart will appear soon, with a decent possibility that the zombie Cat will show up in "Game of Thrones" Season 6.
Brotherhood Without Banners
It turns out the trio who slaughtered Brother Ray and his followers last week were not following the orders of the Brotherhood Without Banners. Sandor "The Hound" Clegane (Rory McCann) is in no mood to ask questions and quickly kills a few people before making a few dry jokes. To his dismay, the Hound finds the three members of the Brotherhood Without Banners about to be hanged for their crimes. Rather than be happy the guilty parties are meeting with swift justice, the Hound really wants to swing an ax and kill a few more people.
The Hound meets Beric Dondarrion (Richard Dormer) and Thoros of Myr (Paul Kaye) during "Game of Thrones" Season 6 on better terms than in their last encounter. Previously, the Hound was captured by the Brotherhood before killing Beric in trial by combat. Luckily, Thoros was around to revive Beric, but the Hound was now a free man. There's some spirited banter and plenty of amusing moments before Beric agrees to let the Hound kill two of the three men.
After the men are hanged for their crimes, the Hound settles in for a meal of chicken with the Brotherhood. By the end of his conversation with Thoros, it seems the Hound may be close to joining the Brotherhood. Nothing's easy with the Hound, so it remains to be seen whether he decides to form some human connections or continue on his solo journey.
Arya Heads Home
Continuing with the theme of good things happening in "Game of Thrones" Season 6, episode 8, Arya (Maisie Williams) finds a friend in the older actress she did not kill for the Faceless Men. Lady Crane (Essie Davis) tends to Arya's wounds before tucking her in for the night. While there's plenty of sweetness in "No One," this is "Game of Thrones," so Lady Crane is killed by the Waif (Faye Marsay). Arya is chased through the streets of Braavos by the unrelenting Waif. After a risky jump that has Arya tumble down a long set of steps and reopen her wounds, she is forced to retreat to the location where she's hidden Needle. No match for the Waif in a fair fight, Arya uses Needle to extinguish a candle flame.
Back at the House of Black and White, Jaqen H'ghar (Tom Wlaschiha) finds a trail of blood that leads to the Hall of Faces. The Waif's face now joins those of the countless others, and Arya tells Jaqen that she's headed back to Westeros. It's an unsatisfying end to Arya's time with the Faceless Men. In some ways, it appears it was wasted time because Arya has not really developed as a character. The Faceless Men served as a fun diversion, but Arya remains something of a wanderer who is unable to find a place to call home. This inability to fit in leads her back to Westeros, but it's a much different place than the one she left.
There was enough time to visit both King's Landing and Meereen in the latest episode. Tyrion Lannister's (Peter Dinklage) peace agreement with the slave masters went about as expected, as forces from Slaver's Bay arrived via ship to attack Meereen. Before the assault, Tyrion managed to get Grey Worm (Jacob Anderson) and Missandei (Nathalie Emmanuel) to drink wine and share a few jokes. Tyrion was alone in Meereen as he said goodbye to Lord Varys (Conleth Hill), who is beginning a secret mission. The two are intellectual equals who really enjoy each other's company. If everything goes to plan, it may not be too long before they are reunited. As it looks like the only option for Tyrion is to stay inside the Meereen pyramid and wait for it to be attacked, Daenerys Targaryen (Emilia Clarke) arrives with Drogon. Having a few dragons is a definite game changer.
Cersei's threatened violence was not as drastic as indicated by the episode's previews. The resurrected Gregor Clegane (Hafþór Júlíus Björnsson) did decapitate somebody, but no other members of the Faith Militant were killed. Instead, the big revelation in King's Landing was the elimination of violence by King Tommen, who has barred trial by combat. That means Cersei can't use the Mountain to defeat the High Sparrow (Jonathan Pryce). Another interesting aside featuring Qyburn (Anton Lesser) could lead to the Mad Queen scenario that's been floating around the internet. Under certain circumstances, Cersei may become desperate enough to burn the city down.
The penultimate episode of "Game of Thrones" Season 6 is all about the big battle between Ramsay Bolton (Iwan Rheon) and House Stark. With just two episodes left in the season, it'll be interesting to see how the show wraps up storylines featuring House Greyjoy, Bran Stark (Isaac Hempstead Wright), Margaery Tyrell (Natalie Dormer) and Daenerys, to name a few. And, of course, there's also Dorne, which has not been seen since the beginning of "Game of Thrones" Season 6.
© Copyright IBTimes 2023. All rights reserved.